It's time to iron out your favourite green t-shirts; Saint Patrick's Day is upon us! You certainly don't have to be religious to enjoy this celebratory tribute to Ireland and all-round fun day for the whole family.
After joining attending one of the many bustling parades around the country, or feasting on all of the delicious green treats a Saint Patrick's Day festivals and fairs, bring the luck of the Irish home with our fun activities that even you'll want to join in on!
Vuly Trampolines' Saint Patrick's Day – Irish trampoline game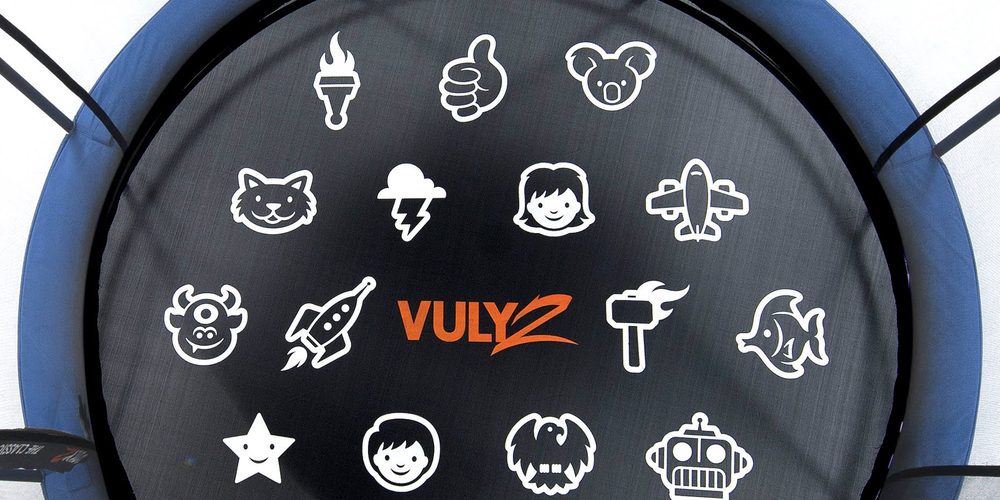 Your trampoline is a great place to educate.
Bouncing boosts blood flow to the brain
, and with
your HexVex™ Game Mat
, learning will be so much fun that they won't even know that they're doing it. For Saint Patrick's Day, teach them some Irish by using the pictures on the mat to play a game of remembering... in another tongue.
Have them bounce on each picture, and you call out the name of what they bounce on in Irish. Once they've heard all of them, ask them to shout each one back when they bounce on it again! Not only will you be exercising their memory, they'll may just find a passion for other languages.
The roughly translated Irish names of each picture on a
Vuly
HexVex™ Game Mat is:



Torch: 'Tóirse'



Hand: 'Lámh'



Bear, instead of Koala: 'Iompróidh'



Cat: 'Cat' (that should be an easy one!)



Lightning: 'Tintreach'



Girl: 'Cailín'



Aeroplane: 'Eitleán'



Monster: 'Ollphéist'



Rocket: 'Roicéad'



Hammer: 'Casúr'



Fish: 'Iasc'



Star: 'Réiltín'



Boy: 'Buachaill'



Bird: 'Éan'



Machine, instead of robot: 'Meaisín'



Car: 'Gluaisteán'



Dog: 'Madra'



Fire: 'Dóiteáin'



For English speakers, these words may be difficult to pronounce just by reading them. Use an online translator that can read it back to you, if you're having trouble.
Vuly Trampolines' Saint Patrick's Day – Gold coin treasure hunt
Have your kids search for that 'pot of gold at the end of the rainbow' by hosting a chocolate coin treasure hunt in the backyard. Simply hide the chocolate coins throughout the garden, and unleash your little leprechauns. Your trampoline provides a range of especially sneaky hiding spots for the riches.
Tip: Spray paint some small plastic collector baskets gold for some extra flavour—the kids will love filling their 'pots' with the gold coins that they find.
Vuly Trampolines' Saint Patrick's Day – 
Shamrock shirts
Create your own t-shirts for the day that are decorated in the famed Irish clover; it'll bring you good luck! Remember to ensure that you use a wash-safe paint to guarantee multiple wears.
What you'll need:



Plain white t-shirt,



Wash-safe green spray paint,



A4 paper / cardboard,



Pencil,



Scissors.



Method:



Draw out three-leaf clovers on your piece of A4 paper or cardboard. You can choose to draw one large one, or multiple small clovers, depending on the design that the kids would like to create.



Cut out your clover(s).



Lay out the t-shirt on a flat surface. We recommend flattening out newspaper on the grass and placing your clover(s) on the front of the shirt.



Spray the green paint carefully around the edge of the clover, and then remove the stencil to reveal your design.



Vuly Trampolines' Saint Patrick's Day – 
Lucky horseshoes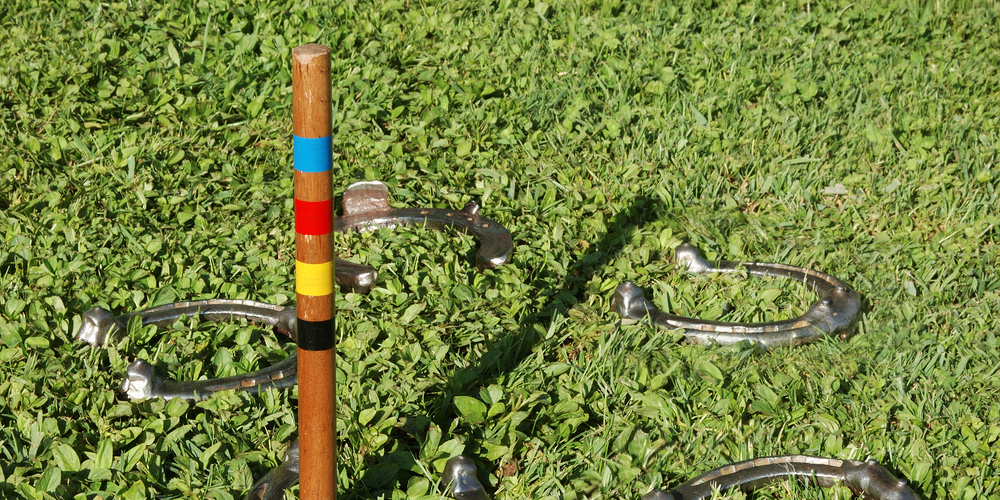 Casual lawn games on a warm and sunny afternoon are what we always remember from when we were kids. A little bit of savvy shopping is all that you need to create a classic family favourite with a fun, Irish twist. If you don't know someone with a horse, we recommend heading to your local agriculture store to track down real horseshoes.
What you'll need:



1 wooden or metal stake,



4 horseshoes (or however many for the number of players),



Gold spray paint.



Method:



Spray your horseshoes until they're nicely golden—we recommend over newspaper in the backyard. Let them dry.



Dig the stake into the middle of your flat, even playing field. Get playing!



How to play: 



Horseshoes is a points-based game. Every round, each player gets the chance to try to land their horseshoe around the stake.



If a horseshoe lands around the stake, it is worth 3 points. If the horseshoe is leaning on the stake, it is worth 2 points, and if there are no horseshoes actually touching the stake in the round, then the person who threw closest to the stake receives 1 point



Once a player has reached 15 points in total, they are deemed the Lucky Horseshoe Champion!



Which of our Saint Patrick's Day activities will you be trying out this year? We'd love to hear how you're bringing a touch of Irish luck to your backyard celebration!