We had such a fantastic response to our first
'Quick and healthy breakfast ideas'
post that we thought we would fuel your morning meals with plenty more inspiring ideas... this time, for winter!
During most months of the year, we don't get to indulge in comfort foods at the start of the day. Plus, we're usually just trying to get out the door to get to work! During winter, creamy food like porridge or hearty, protein-packed eggs can be a great change of pace. You're sure to find a breakfast here to warm up those chilly mornings.
Vuly Trampolines' healthy breakfast ideas – Vanilla porridge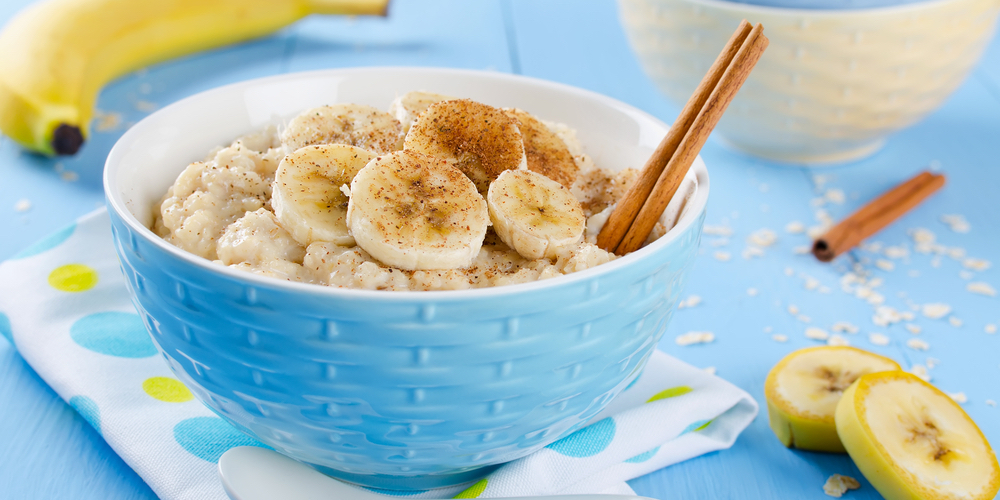 Cinnamon, coconut and banana spice up this winter staple! You'll never go back to bland old porridge again.
What you'll need:



Plain instant oats



Chopped Lady Finger banana



1/2 teaspoon of vanilla essence



Teaspoon of ground cinnamon



Sprinkling of toasted coconut flakes



Method:



Cook your plain instant oats according to the instructions.



Add vanilla essence, and stir to combine.



Sprinkle your ground cinnamon on top of the oats.



Top with toasted coconut flakes.



Vuly Trampolines' healthy breakfast ideas – Mini quiches
You should make this recipe  ahead of time; come morning, you can simply re-heat one of the quiches in the microwave or oven for the perfect on-the-run breakfast (or to round out a yummy lunchbox).
What you'll need:



6 free range eggs, beaten



1 cup of reduced fat cream



1/2 cup of light cheddar cheese, grated



Salt and pepper



1 teaspoon of minced garlic



1/2 an onion, finely chopped



8 mushrooms, diced



2 handfuls of spinach, chopped



A handful of ham, diced



Method:



Preheat your oven to 200º C.



Spray a mini muffin tray with cooking oil.



Sauté the minced garlic, onion and mushrooms in a pan over medium heat until soft and cooked through (approximately 3-4 minutes).



Remove your vegetables from the pan, and replace with diced ham. Cook for a couple of minutes until they're slightly browned. Set aside.



Whisk eggs and cream in a large bowl until fluffy.



Season, and then add the cooked onion-mushroom mix and diced ham—stirring until well combined.



Pour your mixture into the muffin tray. Top with spinach.



Bake for 20 minutes, or until the egg mixture has set. Once out of oven, rest for five minutes in the tray.



Vuly Trampolines' healthy breakfast ideas – Raspberry and almond muffins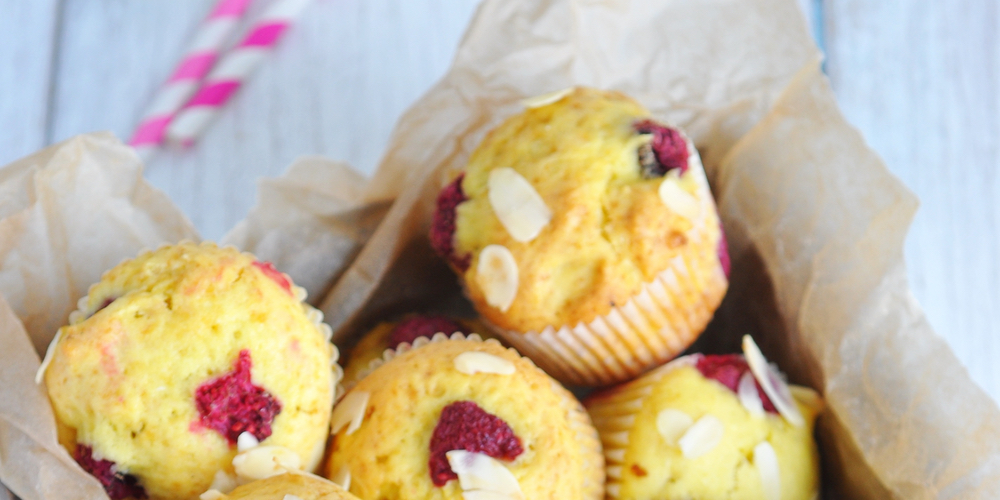 These raspberry and almond muffins taste decadent, but they are actually much lower in fat than your average muffin! Prepare them the night before for a grab-and-go breakfast on the run.
What you'll need:



2/3 cup of low fat cream cheese, softened



1/3 cup of butter, softened



1 1/2 cups of white sugar



2 teaspoons of vanilla extract



1 large free range egg, plus 2 additional egg whites



2 cups of regular flour



1 teaspoon of baking powder



1/4 teaspoon of baking soda



Salt



1/2 cup of low-fat buttermilk



2 cups of frozen raspberries



1/cup of slivered almonds



Method:



Preheat youroven to 180º C.



Beat the cream cheese and butter in a large bowl at high speed until combined.



Continue beating, and slowly pour in the sugar until combined.



Continue beating, and add the egg, egg whites and vanilla extract.



Combine the flour, baking powder, baking soda and a pinch of salt in a separate bowl.



Add half of flour mixture slowly into the cream cheese mixture. Once combined, slowly add the buttermilk, and beat on a low speed. Once the buttermilk is mixed in, gently beat in the remaining flour mixture.



With a wooden spoon, fold in your raspberries and slivered almonds until combined.



Place cup liners in a 24-muffin tray, and then spoon your muffin mixture into each.



Bake for 25 minutes, and then remove from the oven tray and cool on rack.



How do you save time when preparing breakfast for the family? Tell us your quick and healthy go-to recipes that motivate you to get out of bed when the temperature gets low!