At
Vuly Trampolines
, we don't consider Valentine's Day a solely romantic occasion, and you don't have to leave the kids out! It can be a fun time to remind your little ones of how much you love them, or to show your family how important they are as a whole.
Whether you have family members who are fans of scrumptious savoury snacks or those who enjoy the sweeter things in life, one of our delicious and healthy Valentine's Day recipes is sure to hit the spot: Cupid style!
Vuly Trampolines' Valentine's Day recipes – Prawn 'Love Hearts'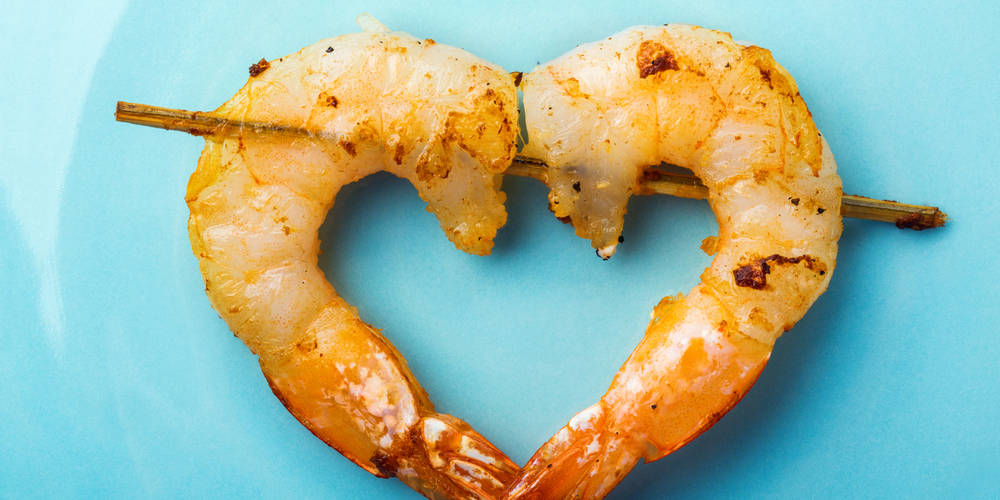 A fresh and tangy appetiser or snack, these garlic prawns are a gorgeous Valentine's Day-themed bite when arranged in cute heart shapes.
You will need:



1/2 cup olive oil,



4 garlic cloves, finely chopped,



1 teaspoon of paprika,



1/3 cup parsley leaves, roughly chopped,



Green king prawns, peeled and de-veined,



Lime wedges, to serve.



Skewers



Method:



Combine olive oil, garlic and paprika in a large saucepan. Cook for few minutes over a medium heat, and then increase the heat to high.



Add prawns, stirring for 4 minutes, until they have turned red in colour. Remove them from the heat.



Stir through your parsley, add a pinch of salt and a squeeze lime juice to taste.



Arrange the prawns into 'heart' shapes on a platter, and skewer them together, to serve.



Vuly Trampolines' Valentine's Day recipes – Chocolate strawberries
A Valentine's Day staple—chocolate and strawberries are both romantic and crowd-pleasing, if you're including the kids. Opt for dark chocolate for a healthier option.
You will need:



Punnet of strawberries,



Block of your choice of chocolate,



Sprinkles.



Method:



Break your block of chocolate into multiple pieces and place them in a heatproof bowl.



Fill a saucepan halfway with water, and bring it to the boil.



Place your heatproof bowl over the saucepan, ensuring that the bottom of the bowl does not touch the water.



Stir your chocolate until it melts, and then carefully remove it from the heat.



Dip your strawberries into the chocolate, and then cover them with your sprinkles.



Place the strawberries onto a tray and into the fridge to set.



Vuly Trampolines' Valentine's Day recipes – Chocolate avo mousse
Here's one that you can whip up in a matter of minutes. Our chocolate mousse tastes rich and indulgent, but it sits quite a few rungs down on the naughty ladder!
You will need:



2 ripe avocados,



1/2 cup of maple syrup,



1/2 cup of cacao powder (or cocoa powder if you can't source cacao),



1 tablespoon of coconut oil,



1 teaspoon of vanilla extract,



Pinch of sea salt,



Fresh cherries to garnish.



Method:



Scoop the avocado into a food processor, and add in the maple syrup, cacao powder, coconut oil, vanilla extract and sea salt.



Blend until smooth, and then spoon the mixture into serving pots.



Garnish with your cherries.



Vuly Trampolines' Valentine's Day recipes – Crunchy potato hearts
Every kid loves homemade chips! These cute little rosemary potato hearts are super simple to make and will leave the whole family wanting more.
What you'll need:



5 waxy potatoes,



A mini heart cookie cutter,



Handful of dried rosemary,



Olive oil,



Sea salt.



Method:



Pre-heat your oven to 220°C.



Bring a saucepan of water to the boil, and then add the potatoes. Cook for 10 minutes or until softened.



Drain and cool the potatoes, and then slice them into thick discs.



Cut small heart shapes out of the potato discs, using the cookie cutter.



Place your potato hearts onto an oven tray, and drizzle them with olive oil. Sprinkle with sea salt and dried rosemary, and then place them into the oven for 25-30 minutes—until crispy and golden.



Which Valentine's Day-themed recipes have your kids helped to create this year? We'd love to hear how you've spread a little love through the whole family this Valentine's Day!