Stay cool in summer with Vuly Trampolines' new Mister accessory! This November's already been a scorcher, and while there're plenty more months of heat to go, don't let that stop your kids from enjoying a bounce on their trampoline. Vuly Mister fills your Thunder Summer or Vuly2 with a refreshing mist to keep them having fun for hours—no matter the temperature.

After wheels to move the Thunder, a water accessory has been the second most popular request from our customers for some time. We're sure that the fun and easy-to-use Mister will become a backyard trampoline staple for years to come.


Vuly Mister – Designed for fun
When we were designing Vuly Mister, we wanted to create something completely unlike a simple sprinkler system. Rather than spurting streams of water, which can be uncomfortable, leave you partially wet and partially dry and use incredible amounts of water, Mister diffuses fine droplets all throughout your Vuly trampoline.

The powerful nozzle on Vuly Mister has a wide spread, allowing bouncers to remain wet no matter where they jump! Secure attachment via laces also means that Mister will stay in place all day.


Vuly Mister – How does it work?
Vuly Mister securely attaches to the safety enclosure and net poles of your Thunder Summer or Vuly2. Simply clip its water pipe down your chosen net pole, plug in the hose and turn it on. There's no "Mum, turn the water off / on!" because Mister also features a switch that your kids can control from inside the trampoline.

The droplets that Mister produces are incredibly fine; you won't have to worry about jets of water irritating little eyes. Because Mister also fits to any net pole, you can easily position it to infuse a small breeze with freshness.


Vuly Mister – When will it be available?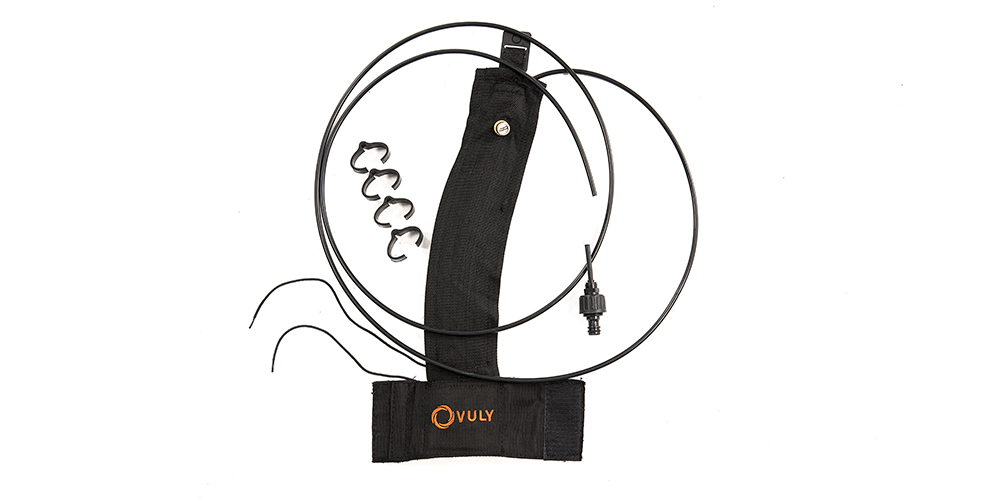 We have limited quantities of Vuly Mister available right now! Getting these exciting new products to as many of you as possible has been a priority for us. You'll have to get in quickly, however; when we say limited, we mean limited. We can't guarantee the availability of Vuly Mister during the holiday season.

Don't worry; we'll have full stock levels of Mister in the new year—ready for those last two tropical summer months!



That's number 2 of the 3 new products that are coming this month! One more to go—do you think that you guessed it?