Vuly has officially sold out of the soft-launch 360 swing sets, released earlier this year. The response that Vuly has received for our first swing set has been overwhelming. Online and on our social media channels, it's the best received Vuly product in our history! Thousands of Vuly fans shared, liked and commented on our 360 reveal, and we couldn't have asked for better uptake from our network of Authorised Resellers.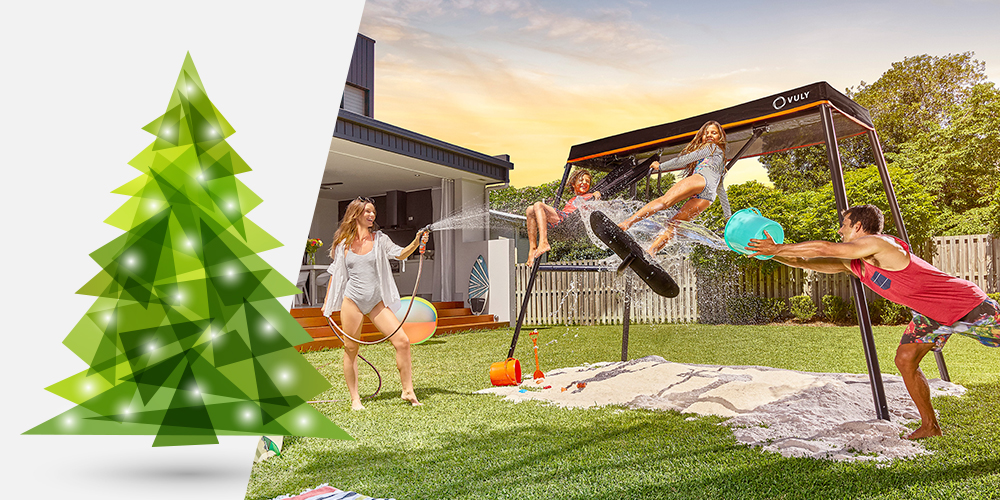 Now it's time for the next stage of Vuly swing sets. Having listened to all the feedback on our soft-launch product, Vuly is officially releasing the 360 Pro this Spring – in time to be the ultimate Christmas present under the tree. All three sizes of 360 Pro will be available, featuring a number of improvements on our soft-launch model that make it even stronger and allow consistent height adjustment across swing choices.
360 Pro will launch with four swing options to choose from: the revolutionary Spin and Yoga swings (seen on the soft-launch model) and the super-fun Nest and Classic swings. This means that there's a 360 Pro specially suited to your family, no matter your budget! Simply select your ideal size and swings using the 360 Pro builder at VulyPlay.com, and have the best swing set in the world delivered to your door. Retailers across Australia will also have pre-configured 360 Pro models ready to take home, and some will even have test models ready to swing before you buy.
Vuly expects pre-sales to begin in August, with availability through its Authorised Reseller network and through VulyPlay.com to follow in September. We'll keep you updated on the full release of 360 Pro as we head into what's shaping up to be the Vuly-est Christmas ever!