With over 30 years of experience in sales, repairs and installations of clotheslines, AustWest Clotheslines
Victoria Park is
a proud retailer of Vuly
Trampolines
. Although AustWest Clotheslines
Victoria Park
specifically specialises in clotheslines, they also sell a wide range of letterboxes, children's swingsets and now, our full range of high-quality backyard 
trampoline
products and accessories
.
The main office and showroom of this family owned and operated company is located on Vulcan Road in Canning Vale,
Perth
. 
Victoria Park
, which is the suburb where AustWest Clotheslines is located, is just an easy 10 minute drive to the CBD and
Perth
Airport via the Eastern Distributor. A close walk to public transport services and a comfortable walk to the new Green Square Railway Station, AustWest Clotheslines is easily accessible.
So if you're searching for that perfect family bonding activity, a 
trampoline
would be the most ideal solution to suit your family needs. For more information about this retailer store, you can contact them on any of the details below:
Address: 161 Albany Highway, Victoria Park, WA, 6100
Phone: 1300 640 064
Website: http://www.clotheslines.net.au/
[caption id="" align="aligncenter" aria-busy="464" caption="Austwest Clotheslines Victoria Park"]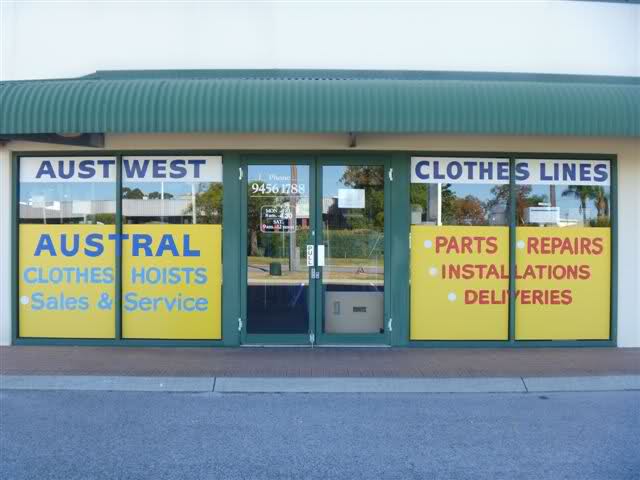 [/caption]