Want another chance to win a trampoline?! Then you need to get yourself down to Toys R Us Penrith this weekend! To celebrate their massive Toy Sale, they're raffling off a 10ft Vuly Bundle that includes a 10ft Classic Vuly Trampoline, a bonus Trampoline Tent and Ladder donated by us! What's even better is that all funds raised will go towards the The Children's Hospital at Westmead.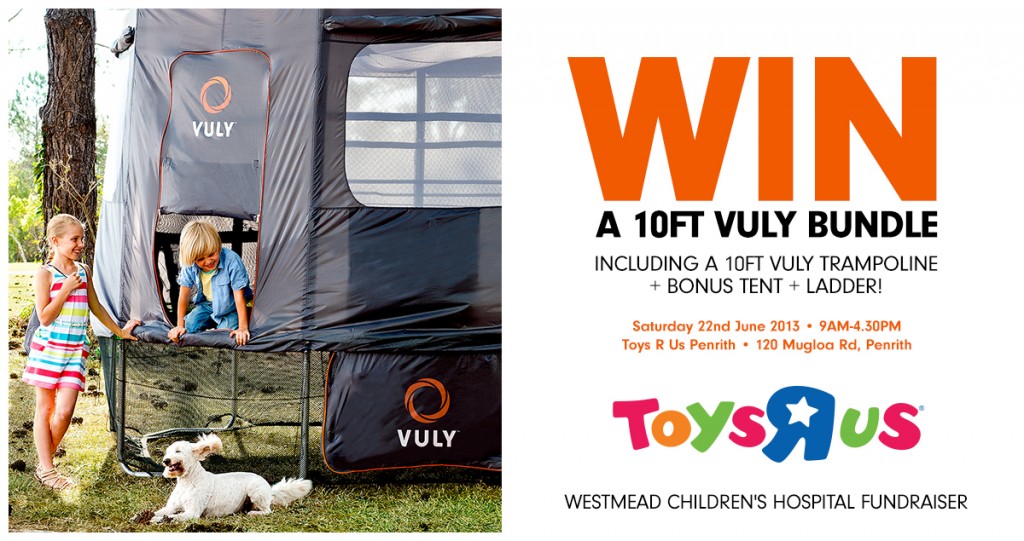 The Children's Hospital at Westmead was established over 130 years ago and currently has 3,000 staff caring for more than 70,000 sick children every year. Every dollar donated can make a difference and has the potential to save a life, so join us in this worthy cause!

Join us for a great Saturday sausage sizzle, a jump on the trampoline and a load of fun! You can find us at Toys R Us Penrith this Saturday 22nd June at 120 Mugloa Rd, Penrith between 9am and 4.30pm. Hope to see you there!


What a weekend - we had a great time down in Penrith last Saturday, despite fighting against the freezing cold and the rain! Geoffrey the TRU giraffe even made an appearance! Thanks to everyone who came to support this event and congrats to Gavin Wallis and his family who won our 10ft Vuly Bundle!!