The revamp has continued at our Vuly Trampolines Brisbane showroom with the exciting addition of couches, a coffee table and POS Displays!
I've seen a few customers enjoying the new layout already, revealing in it's warm, friendly ambiance and funky, yet approachable atmosphere. Not only can you bounce on a
Vuly trampoline
at our showroom in
Brisbane
, but you can now also enjoy a fresh drink of water and read Vuly brochures, all in the comfort of some seriously swish orange couches!
Here is a snap of the NEW Vuly Trampolines showroom.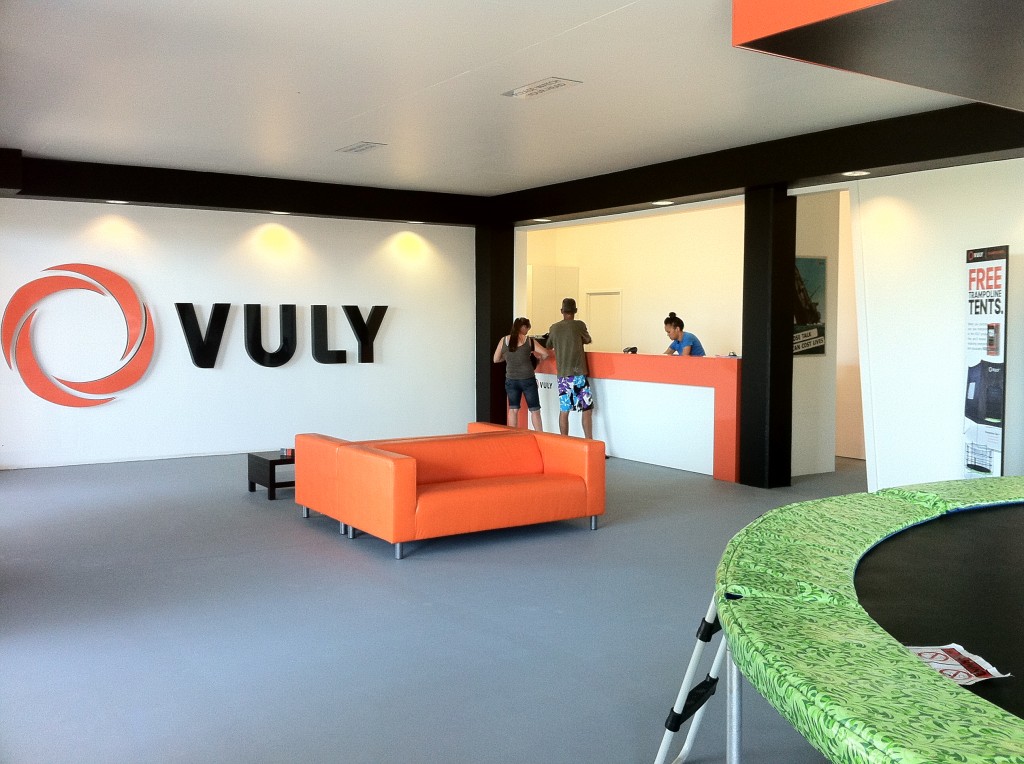 Next, a cappucino machine! (I'm working on it...)