Looking for a chance to WIN a free trampoline?! Get involved with our new friends at the Sunshine Coast Gymnastics Academy for your chance at scoring a 10ft Vuly Classic and Safety Net Enclosure! Read on to find out about upcoming gymnastics and trampoline events at the Sunny Coast.



We've donated a trampoline for Sunshine Coast Gymnastics to raffle off to help raise funds for a new Tumble Tramp and other new equipment for the growing number of kiddies at the club! Believe it or not, all of our Vuly Heroes once started off in a local gym and on a backyard trampoline - and look where they are now and how far they've come! This is where dreams spark and Vuly definitely support budding trampolinists and gymnasts - our athletes of the future!! Many parents have given us great feedback on what a great tool and assistance a trampoline is for gymnasts developing skills during training. Read more about competitive trampoline gymnastics!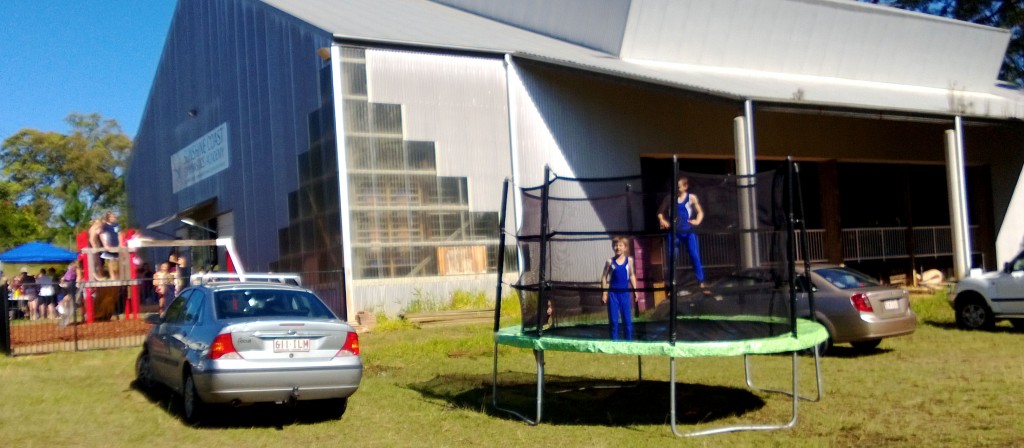 Sunshine Coast Gymnastics Academy Open Day!

As pictured above, Sunshine Coast Gymnastics had a great open day last month and the mad raffle ticket selling began! WIN News even got in on the action - watch this space for the video!

A few other events are happening over the next two months and you can definitely get involved! Regional clubs from Bundaberg, Hervey Bay and in between will be gathering for the Women's Artistic Gymnastics Competition on the 25th August and the Men's Artistic Gymnastics Competition on the 15th September. This is also where you can get in on raffle tickets for your chance to win! Both events are spectacular all-day affairs with all apparatus on show and aren't to be missed!

Don't forget the raffle will also be drawn on the 15th September at the day's end the Vuly crew will make an appearance! You can find the Sunshine Coast Gymnastics Academy at Laidlaw Rd, Woombye (off Blackall Range Rd) and contact them on 5442 2600.

Hope to see you there!!