It may seem surprising, but Skyzone and Vuly actually have more in common than our mutual love of the colour orange. In fact, we all share some pretty fundamental characteristics, which is why we got behind the opening of their new MacGregor trampoline park in Brisbane!

It's a match made in heaven...

1. We both agree that gravity is only a suggestion.

2. We both like to make life exciting, interesting and FUN!

3. We both believe in challenging yourself, and getting out there to find new experiences.

4. We both agree that exercise doesn't have to be hard, or involve endless running on a hard, grey surface.

5. We both love strawberry chuppa-chups.*

So that's it, we are destined to be best friends forever and hang out every day after school. If only we had something to play on.

Oh, that's right…

6. The trampoline thing.

So when Skyzone announced that they were opening a new trampoline park with more bells and whistles than ever seen before, we just had to help them celebrate! Taking along some of our own trampolines, we even invited some Vuly athletes, Claire Arthur and Blake Gaudry, to join the festivities.

Besides a land of trampolines that's a) huge and b) more fun than swimming in confetti, Skyzone MacGregor also has their very first Skyland - a three-storey laser tag arena that holds up to 40 players battling it out in a cloud-filled wonderland.

The Vuly crew had a brilliant time checking out Skyzone's activities, bouncing up a storm and making plans to come back as soon as humanly possible to do it all over again.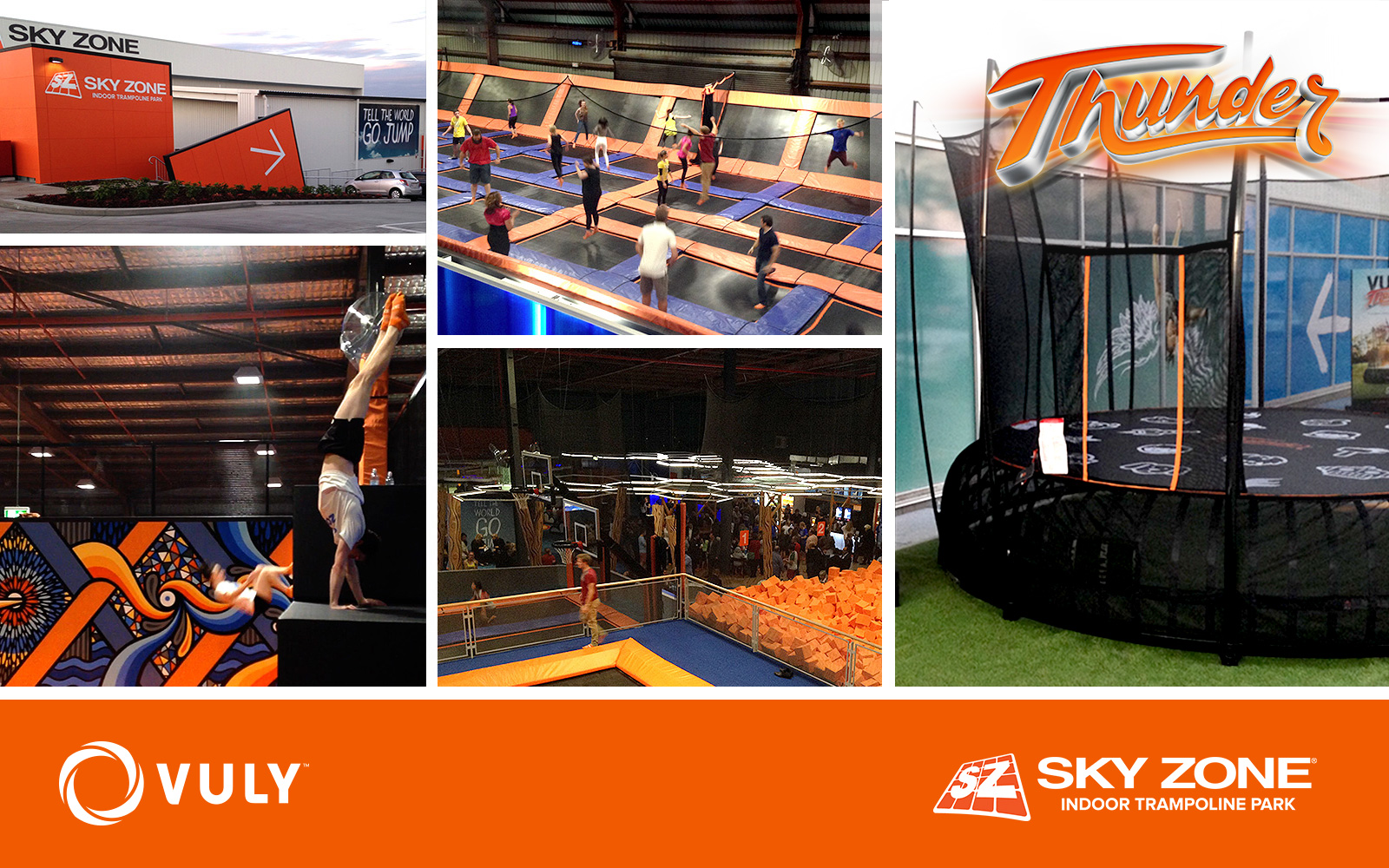 Practise your skills on your own trampoline before heading to the park with Thunder.


*Really, who doesn't?