Vuly Trampolines
hosted a very special guest last Friday, with the Prime Minister of Australia—The Hon. Malcolm Turnbull MP—paying a visit to
Vuly
headquarters while in Brisbane. Everyone here
Vuly
had the opportunity to meet the PM and hear his recognition of their success. We wanted to give you a peak behind the visit and let you know just what our Prime Minister had to say about
Vuly Trampolines.
Prime Minister Turnbull visits Vuly – Video presentation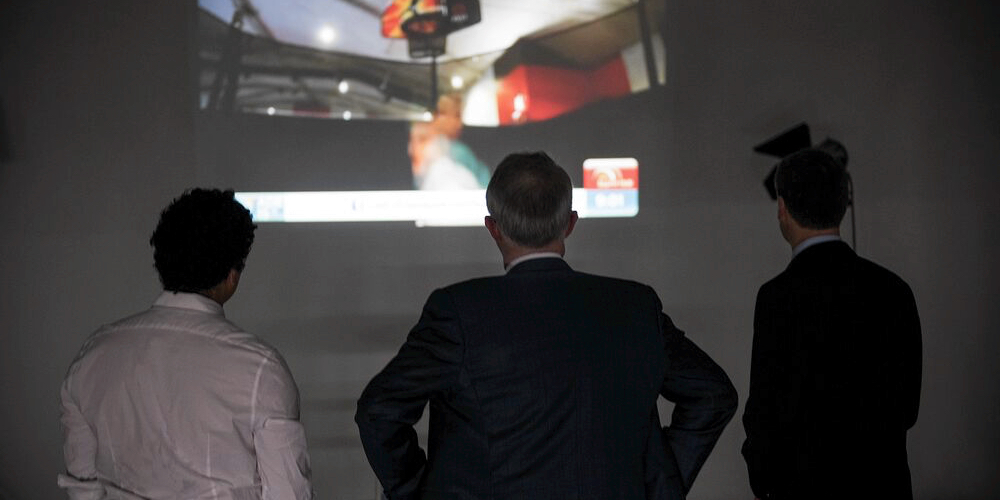 The Prime Minister began his visit in the photography and film studio, where he and our CEO, Joe Andon, watched a specially-produced video about the recent developments at
Vuly
. The presentation included details about our international success and our plans to innovate. Mr Turnbull, Joe and Federal Member for Bonner, Ross Vasta, discussed
Vuly's
evolution from a small family business to a global operation.
Prime Minister Turnbull visits Vuly – Official tour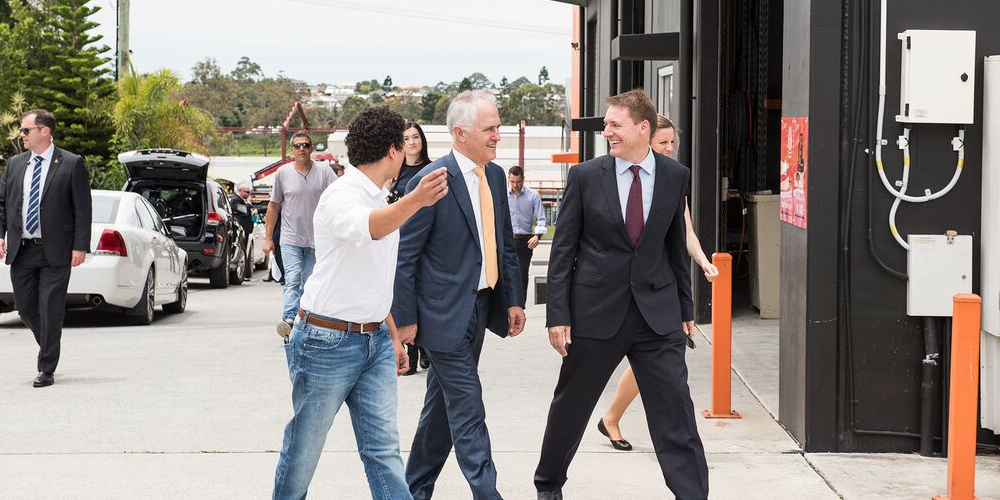 Mr Turnbull was then treated to a tour of our top secret Research & Development lab, where our talented engineers showed him some of the exciting ideas and technologies that they're working on. Joe then walked the Prime Minister through our much less secretive office headquarters; we're pretty sure that he loved its funky design and energising atmosphere. 
Prime Minister Turnbull visits Vuly – Photo opportunities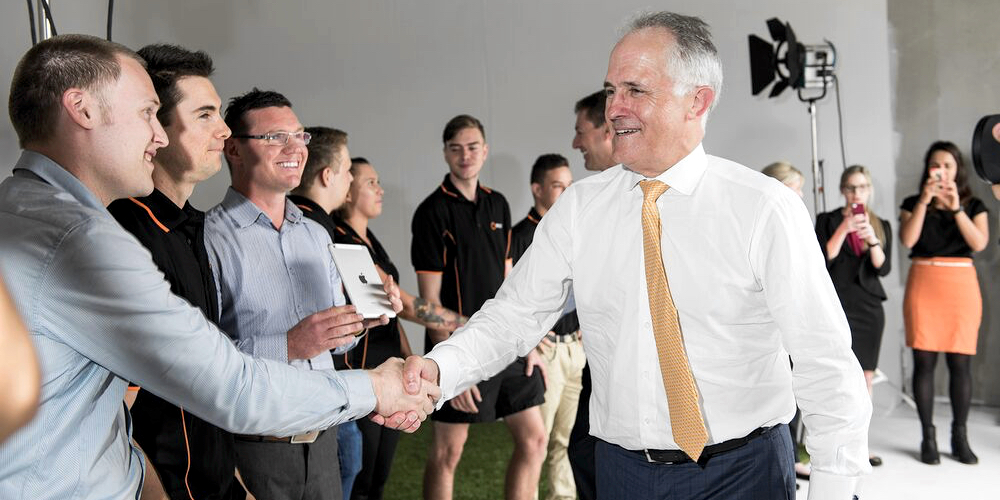 After his tour was complete, Mr Turnbull took the time to meet with staff and have photos (and selfies) taken. Angela de Weger, one of
Vuly's
fantastic customers, also got in on the action. Her son, Dexter, left
Vuly
with not only a brand new Vuly2, but also a picture with the Prime Minister!
Prime Minister Turnbull visits Vuly – Speech and afternoon function
Later that day, Joe attended a function hosted by supporters of the Liberal Party, as a guest of Mr Turnbull. There, the Prime Minister gave a speech, which commended "innovative companies—such as
Vuly—
who show that Australia has a bright future." He restated his hope of achieving tax reform, which would further enable companies like
Vuly
to thrive.
It was great to have the Prime Minister come into
Vuly
and see the work that we do. We hope that his visit inspires other Australian companies to push limits!