The new Vuly Ultra represents the first truly budget trampoline model that we've ever created. Available now from just $399, it's not just affordable, it's as safe and durable as every Vuly trampoline that's come before.
'Budget' trampolines, for many of us, conjure images of cheap and rusting trampolines that have long since been overturned and left to decay in the backyard – deemed too unsafe by parents for their kids to play on. The thought of flimsy nets (if they ever had nets at all), worn springs and bent legs dominate our perception of this segment of the trampoline market.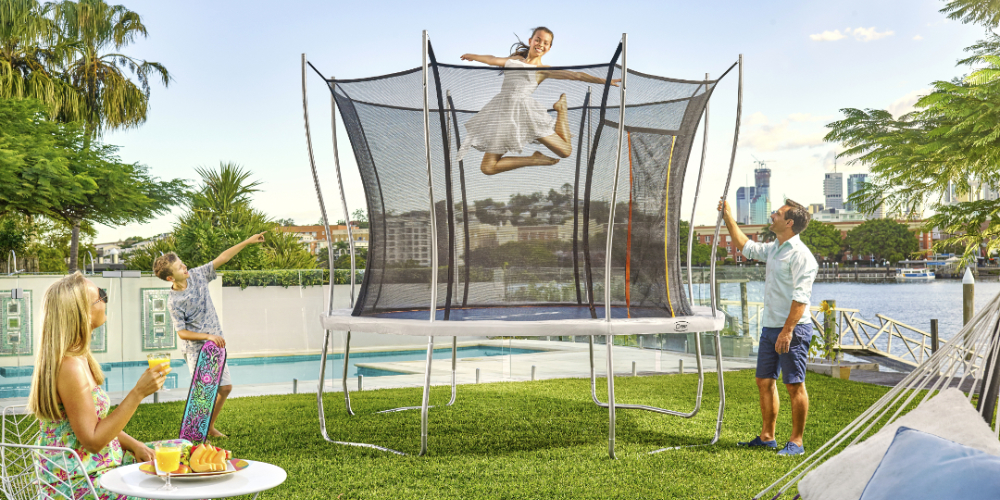 For the Vuly Ultra, we wanted to turn this idea of "budget trampoline = bad trampoline" on its head. When we were designing Ultra, we stressed from the start that there would be no compromises on how safe or bouncy it was. Our goal was to create the only long-lasting trampoline available at such a low price.
The Ultra trampoline – Full Vuly quality
While similarly priced trampolines cut corners with their designs – from placing the springs inside the safety enclosure, to using weaker joiners and lower quality nets – Ultra works each of the signature Vuly safety features into its construction.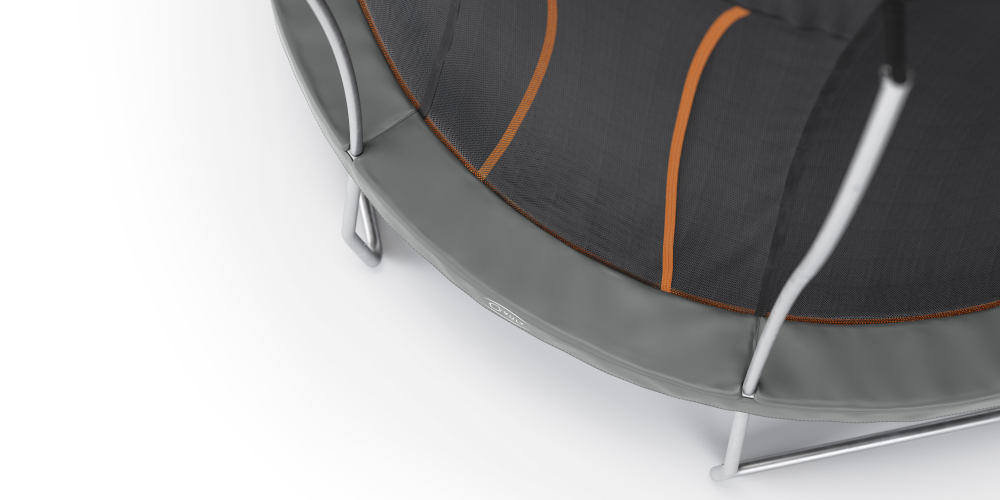 Safety Net
The enclosure system is perhaps the most important component of any trampoline. It's what keeps your family protected from contact injuries while they're bouncing. It's absolutely the design element that deserves the most care and attention.
We've refined our iconic safety enclosure over the years until reaching what we think is the very best available, and Ultra makes no changes to this secure design! It's enclosure features the same hourglass form, with net poles that curve away from the net, and high-quality polyethylene material.
Being around 40 cm taller than the nearest competitor and with significantly smaller mesh gaps, Ultra's safety net is second-to-none in its class.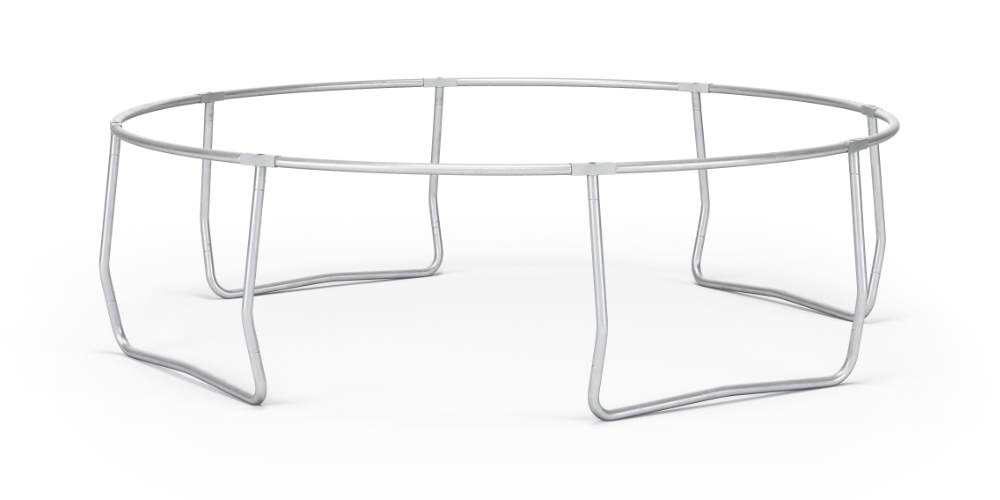 Frame
One of the first places that cheaper trampolines cut corners is on the frame – with weaker joiner parts, poor rust-proofing and convoluted installation. Because the frame is what's holding your kids' weight, it should be sturdy and very well-made.
Ultra uses the same proven anti-rust galvanisation coating as every other Vuly trampoline. Sit its parts side-by-side with a similarly priced trampoline, and you'll immediately notice the difference. The steel on Ultra's joiners, for example, are 50% thicker than the nearest competitor!
You also won't find the myriad of plastic parts, Velcro or nuts and bolts that you'd find on another non-Vuly trampoline. We're renowned for our trampolines that simply click together, and Ultra is no different.
The Ultra trampoline – A variety of accessories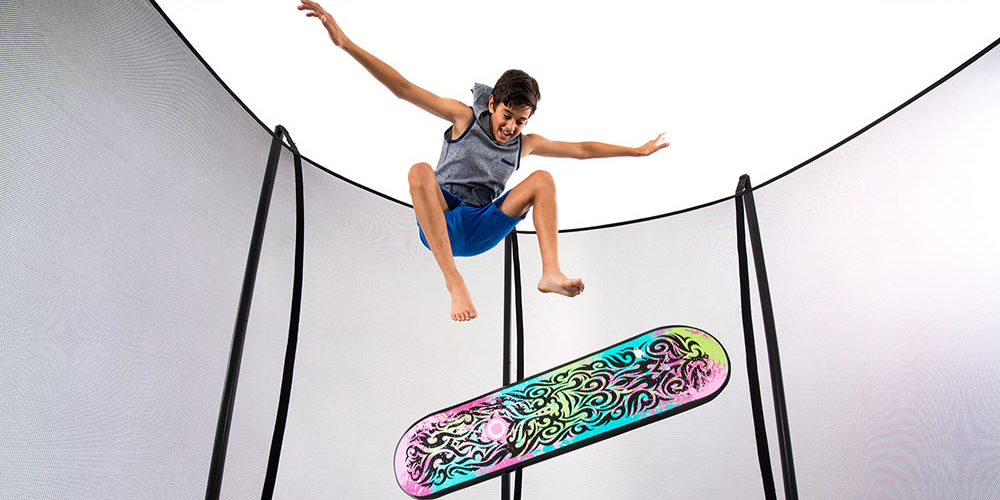 When you put a Vuly trampoline in your backyard, you're investing in more than just a trampoline. Ultra is compatible with a wide range of quality Vuly accessories – including the Skate Deck, Water Mister and Pulse Bluetooth speaker – many of which are also compatible with products like the 360 Pro swing set.
Your Ultra could be an affordable stepping stone to an array of outdoor play products that are with you for life.
It may be the most accessible Vuly trampoline ever, but Ultra is no slouch in the safety department! It's made for families who want a great bounce everyday.
See our new basketball hoop.