The most affordable Vuly trampoline is now available in New Zealand and ready to deliver to your backyard! Stock of Lift is plentiful at our Mainfreight warehouse in Auckland, and we're set to make your Christmas extra special with a trampoline that the whole family can enjoy. While it may not fit into a stocking these holidays, Lift could be the centrepiece present on Christmas morning.
Lift – The trampoline that puts safety first
There's nothing more important when searching for an outdoor product for your kids than ensuring that it'll keep them safe. Unlike many other trampolines that use coil springs to power their rebound, Lift has zero contact points within its bounce zone. Not only are the springs outside the safety net, the poles that hold it up the enclosure curve away from it and the safety padding is securely connected to the springs themselves. This means that when bouncers crash into the net wall, they're gently guided back to the centre of the jump mat and will never touch springs or frame parts during play.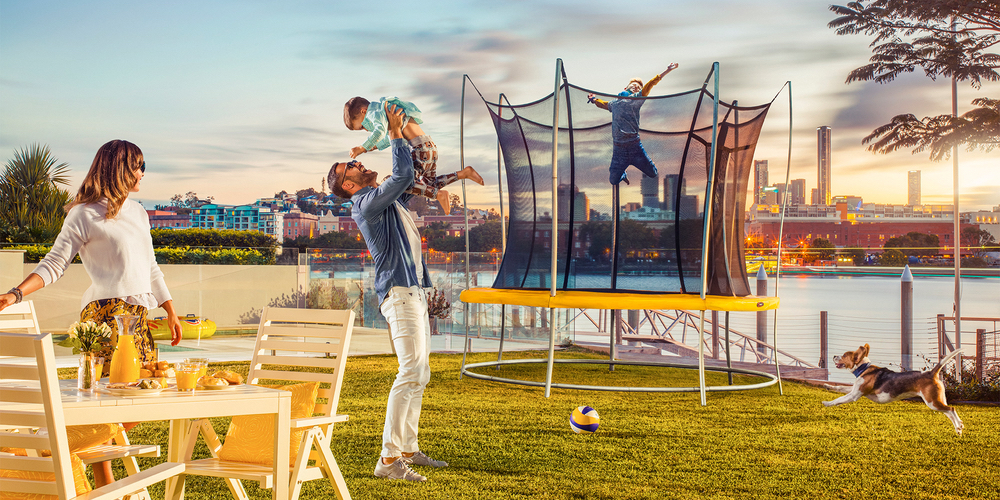 Lift – The trampoline that will last
While many of us may be used to the idea of a trampoline as a "this summer" present that will quickly decay into a rusty backyard hazard, Lift is different! Zinc galvanised on the inside and outside of all its frame tubing to defend against rust, and the top-and-bottom frame rings increase structural integrity – drastically reducing the likelihood of buckling. Lift also uses specially coated, extra large springs to prevent the spring breakage that can plague poorly built trampolines. The covers for those springs? Flippable padding that's UV-resistant and lasts twice as long as those that only have one face-up side.