As the saying goes, 'those who play together, stay together'; your family is no different! Designated family bonding is a brilliant way to teach your children social and communication skills. You also get to enjoy each other's company, and learn a little more about one another. Bonding time strengthens family ties and encourages children to open up to their parents—and vice versa—which can reduce secretiveness during the crucial teen years.

Last week, we talked about teaching kids to share. For the second of our 'Families First' series, it's time to teach how to open up, and bond within your own family unit. Whether it's on a weekday or as a weekend family outing, we have plenty of ideas to kick you off on allocating bonding time.


Family bonding – In the home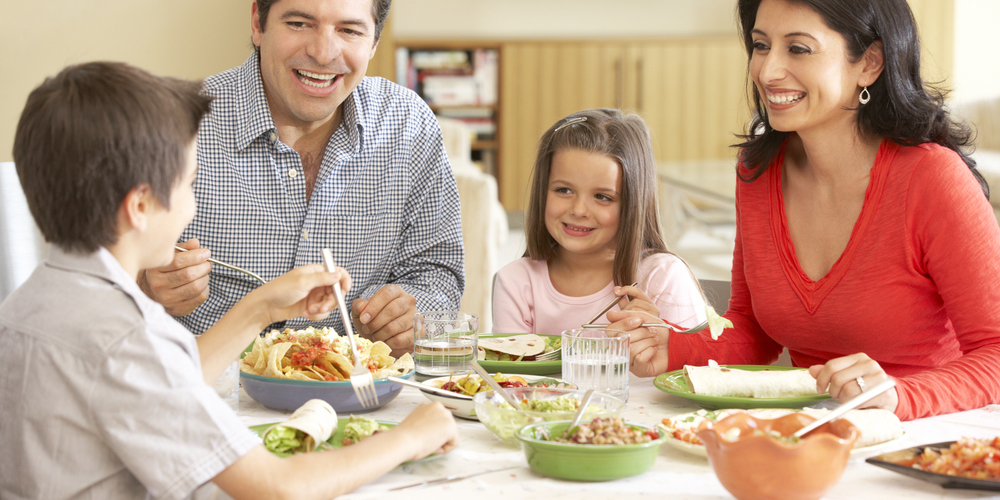 Eat dinner together:

It seems so simple! So few of us eat together as a family these days, and it's the perfect time to check-in. Go around the dinner table to each family member; ask them how their day was and how they're feeling. You might like to make a game of it, and introduce daily questions—such as "What was the best and worst thing that happened today?"—as conversation starters.

Get the family most open to dinner bonding time by asking each member to choose a dinner for that week.

Play games:

Switch off the TV, and remove those smartphones! The best kinds of family bonding games are not played on a screen. Old-school board games, trivia competitions and HexVex games on your Vuly trampoline require the participation of everyone, and they encourage communication between family members.

Plus, parents can get in on the action and enjoy some stress-free fun.

Plan a project:

Gathering the troops to undertake a project together is a chance for your growing kids to show you their communication and problem solving skills. It's also the opportunity for each of you build a sense of communal achievement. From furniture renovations to building backyard veggie patches, decide as a family on a project that suits you.

Allocate specific roles to each family member, and set a finish date that everyone can work towards.


Family bonding – Out of the house


Events:

Exciting sporting events, musicals or free community days are a great way to create lasting memories with your family. Keep up to date with your local events calendar, and plan ahead to ensure that everyone is happy to get in on the action.

Sports:

Head down to the local park with some cricket or football gear for an afternoon of especially active bonding. Not only is running around in the fresh air fantastic for your mental and physical health, but teaching your kids new skills will also strengthen your relationships with them.

Holidays:

A holiday doesn't need to be an overseas extravagance: weekends away camping are just as valuable where familial bonding is concerned. Getting out of your usual family setting is freeing for everyone, and with no work or school, your family can spend particularly rare extended periods of quality time together.



How do you encourage bonding with your family? We'd love to hear your favourite activities that bring the everyone to the table.