Because we're all so excited for the upcoming Olympic Games this year, we asked Vuly Athlete – Blake Gaudry – to share with us his experience of preparing for Rio and how he got here. Blake's been a great inspiration for all of us at Vuly, and we hope that he can take the time from his busy schedule to share more with us as he progresses.


Blake Gaudry:


I fell in love with trampolining, the sport, years before I even took up gymnastics. As a child, I grew up with a backyard trampoline. I would spend my mornings, afternoons and weekends out in the backyard jumping from balconies and trees onto the trampoline (which were terrible things to do, in hindsight). These trampolines were in no way as safe or well built as the Vuly trampolines I have now, and inevitably I broke three of them. I'm just glad it was the trampolines that broke and not me!


Looking back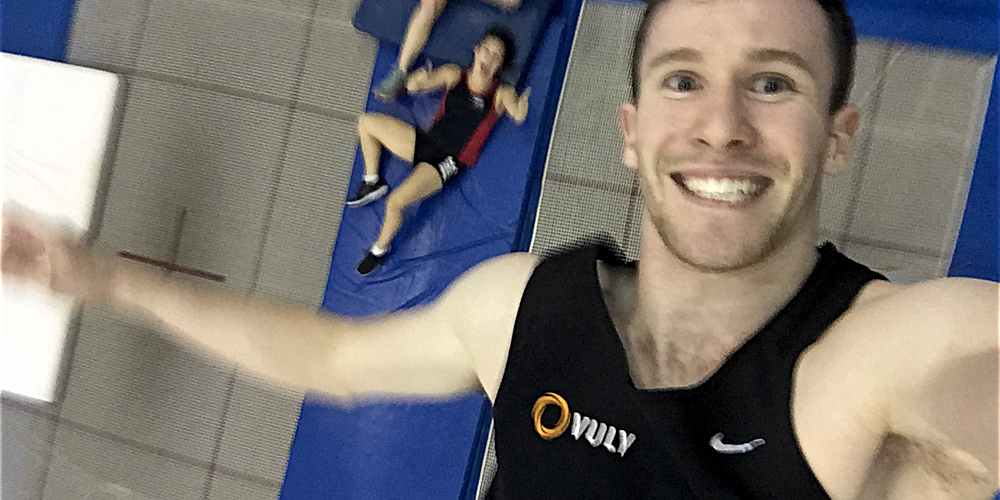 [Source: Blake Gaudry]


I guess the thrill, adrenaline and enjoyment that I experienced back then is the same reason I continue to compete today. I began the sport in 2002; fast-forward ten years and I was representing my country at the London 2012 Olympic Games. The Olympics is the epitome of achievement and the highest level of competition for Gymnastics, and to get there and compete is still the most amazing moment of my sporting career. Walking into a packed stadium, with two trampolines in the middle and a world of noise is an atmosphere that's so surreal. It's one of the many reasons that competing at the Games is so special.

The London 2012 Games didn't go as planned, and after placing 13th, I came back home and set my sights ahead – to Rio 2016. I knew that it would be a hard four years, and it has gone so quickly. Looking back, London only seemed like yesterday, and now its less than a week to go until the last selection competition; it really is a hard thing to get your head around.

My experience


Blake with fellow competitors – including Vuly Athletes, Logan Dooley and Charlotte Drury – training in Brazil [Source: Blake Gaudry]


I wish I could say that its been an easy and always positive experience, but sport throws a lot of obstacles and situations forwards, which you can only tackle when they arrive. Having support from my family, the State and from people such as Joe (the CEO of Vuly), makes the dream possible. The last 12 months have been an incredibly busy time: with World Cups, World Championships, Olympic Test Events and Domestic Competitions sending me all around the world and back again to Australia. Its crazy to think that I've been to Portugal, Sweden, Denmark, Azerbaijan, back to Portugal, and then Rio in the space of six months, all to try and qualify both Australia and myself an Olympic spot.

To put it in perspective for you, there were over a hundred male competitors at the World Championships last year; only sixteen get to compete at the Olympic Games. Based on the way qualifications fell, there will only be one spot for an Australian.


Looking ahead


Now, with less then a week to go, I've done most of the hard work – the qualifying fir the country spot and the hours behind-the-scenes perfecting routines has all been done. The Nationals in Melbourne next week is the last of a long series of competitions that will be considered before an Olympian is finally announced.