Taking the family beyond the backyard for a trip into the great outdoors doesn't mean just going to the park or to the beach! Few activities can match a real nature trek—the forest air, pristine landscapes, majestic vistas all compound that incredible sense of achievement once an adventure our to a walking trail comes to a close.
In Australia, we're spoiled for choice of beautiful trails; gather the family for an active holiday experience that's right on our doorstep.
Active families and walking trails – Larapinta Trail, Northern Territory

Source: NorthernTerritory.com
The famed Larapinta Trail stretches for an incredible 223 km across the West MacDonnell National Park in the Northern Territory, and it's broken up into 12 different sections. From 1-day walks right through to a challenging 16-day itinerary, this trail is ideal for beginners right through to experienced trekkers.
If you're after iconic Australian red landscapes and rocky, bushland-spotted terrain, then this is the walk for you.
Active families and walking trails – Overland Track, Tasmania
The Overland Track in Tasmania features breathtaking scenery—ranging from snow-capped mountains to lush rainforest, winding rivers and golden alpine meadows. It reflects the vastness of Australia's natural landscapes. You can complete the 65km trek in about 6 days, finishing at Australia's deepest lake, Lake St Clair.
Active families and walking trails – Great Ocean Walk, Victoria
Source: AusWalk.com.au
From the land to the sea, Victoria's Great Ocean Walk is a nature lover's paradise, featuring a wide array of native flora and fauna, as well as the iconic Twelve Apostles. Scenic coastal headlands, windswept cliffs and towering forests combine to produce a visually breathtaking trail, which is hugely versatile in its offerings
Opt for a easy 2-3 hour short walk, or hit the tracks for anywhere from 1 to 8 days.
Active families and walking trails – O'Reilly's Tree Top Walk, Queensland
Dense rainforest canopies—featuring blooming orchids, flowers and ferns—line the sky-high Tree Top Walk at O'Reilly's in Queensland. The beginner's level walk is a mere 180 m long, and follows a series of suspension bridges positioned 15 m above ground level
Short but sweet, this walk is a fantastic option for families with little ones and only a little time.
Active families and walking trails – Bay of Fires Walk, Tasmania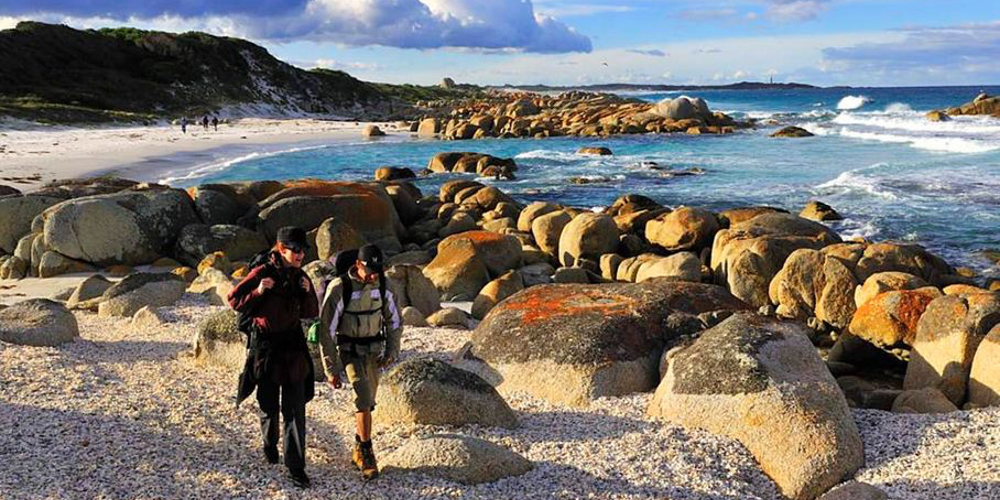 Source: BayofFires.com.au
This guided trek is an awe-inspiring collection of coastal trails that wind along the edge of Mt William National Park. The walks consist of no more than 10 people, ensuring an intimate hiking experience where you can feel truly at one with Tasmania's most pristine of environments.
Trekkers enjoy eco-luxury accommodation throughout the 4-day expedition, creating a truly once-in-a-lifetime holiday experience.
We'd love to hear about your family hiking expeditions! Are there any particularly memorable trails that you have trekked?