Could two of our amazing Vuly Athletes be off to the Olympic Games in Rio de Janeiro? Well, they're one step closer! Both Blake Gaudry and Ty Swadling will represent Australia's best at the 31st Trampoline World Championships in Denmark this November.

Both Blake and Ty competed at last year's World Championships, but this year, the stakes are immense. They comprise our nation's line-up of 4 returning males, and 3 debuting females, who hope that their experience and incredible talent can secure Australia an automatic place in the upcoming Olympic Games.


Vuly Athletes – Blake and Ty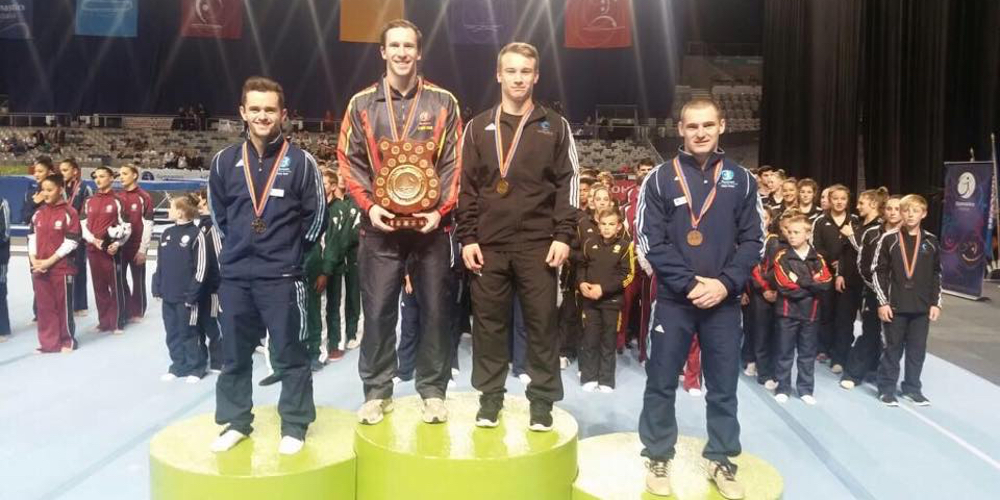 Months of training lie ahead for these two accomplished Vuly Athletes as they prepare to take on the world's finest, but they've certainly proven up to the challenge. Both are Australian Championship title holders. In fact, no one other than Blake or Ty has placed 1st in the individual men's Australian Championship since 2008.

Blake completed a 17.8 degree of difficulty (DD) routine to qualify in 1st place at the Adelaide trials this year, which also set an Australian record for difficulty. It was only the second time he'd performed this supremely demanding routine! Ty is a double threat; he's also heading to the World Championships with his brother, Shaun, as the Australian men's #1 synchronised trampolining duo.


Vuly Athletes – World Championships


The road to the World Championships is not an easy one. Blake and Ty have months of preparation ahead, even before they meet up with the entire Australian team in Sweden for a week-long training intensive before the event. Blake, for example, is heading to Portugal for the Loulé World Cup.

Both have seen success at the World Championships. In 2013, they won Bronze medals, against stiff competition, as part of the Men's Team. This year, they're hoping to bring that triumph to the Men's Individual competition. Only a place in the top eight of solo trampolinists will automatically qualify you for…


Vuly Athletes – Road to Rio


The Olympic Games! The dream contest of athletes all over the world, and the peak of competitive sport. Blake is gunning for his second appearance at the Olympics, having competed at London 2012. Ty sadly missed out on the chance to participate in the previous Games due to injury, but he's hungry to finally make his mark in the ultimate competition.

If our Vuly Athletes don't make the top 8 at the World Championships (although we're quietly confident that they will!), the Olympic Games Test Event will offer another chance for our champions to secure well-deserved places.

So congratulations once again to our Vuly Athletes, Ty Swadling and Blake Gaudry. We'll keep you up to date on their progress at the World Championships, Rio and beyond.