So it's Flashback Friday and today it's all about our true trampoline champion, Ji Wallace! In the world of trampoline, everyone knows that our 'Jumping Ji' is a legend as the only Australian gymnast ever to win a World Championship, world record and an Olympic medal. It's such an honour to have Ji on board with Vuly Trampolines and we love every second working with him!

Late last year, we brought Ji to visit the local trampoline kids at Redcliffe PCYC and they just couldn't get enough! Keen beans were spilling out of every young, aspiring athlete as they asked question after question about everything trampoline. Of course, Ji in all his wisdom shared all he had to know, his favourite tricks, top secrets and inspired with stories of the past.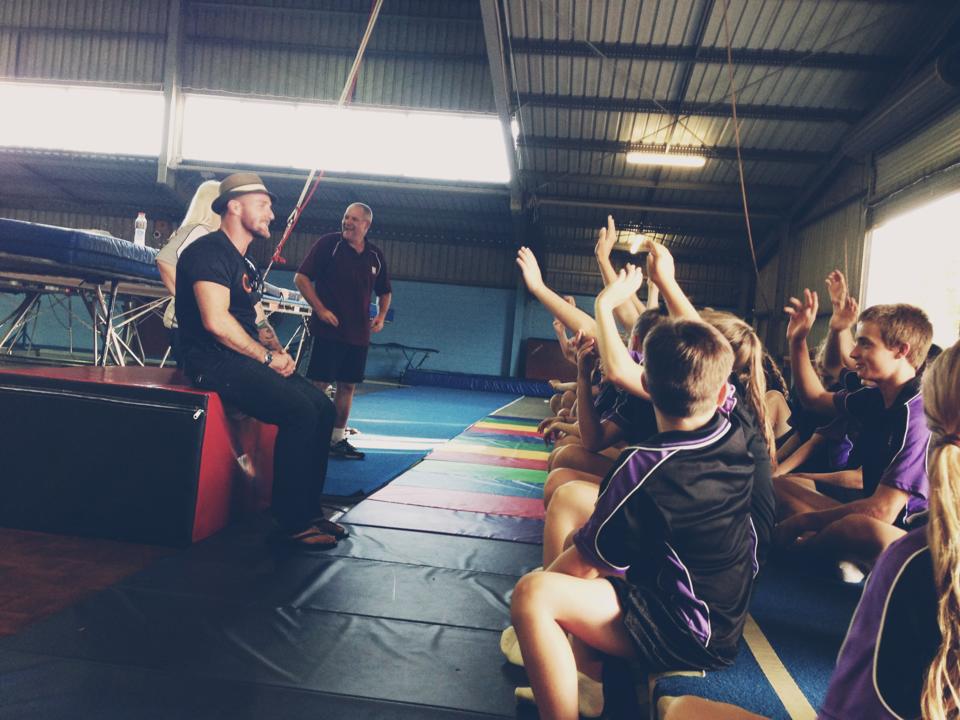 Ji Wallace inspiring kids at the Redcliffe's PCYC

Check out just a few of Ji's amazing trampoline achievements:




1998 World Championships Sydney - World Record
1998 World Championships Sydney - Double Mini Trampoline Team - Bronze
1996 World Championships Vancouver - Men's Double Mini Trampoline and Double Mini Trampoline Team - Gold/Silver



Ji is definitely one who knows about training hard, and just recently he's been working towards the 30km "Team to End AIDS" Marathon in LA - we wish him all the best! We can't wait to keep hanging out with Ji this year, so stay tuned!