Sometimes, a helping hand from a stranger can go a long way. That is why Vuly regularly supports a number of valuable causes through trampoline donations. Our most recent donations to HeartKids Australia and Variety, the official charity of the 2011 Australian Toy, Hobby and Nursery Fair were met with delight from organisation members who were able to present their charity with a brand new Vuly Trampoline.
If you've recently been through hardship, represent a voluntary organisation or just know of someone that needs a hand, we'd love to hear from you. To seek a charitable donation from Vuly, contact us by email with the details of your organisation, the reasons why you believe your organisation should receive a donation and the appropriate contact person.
We ask that you submit a range of photos throughout the donation process:



Photo of the site before the trampoline has been assembled



Photos of the site after the trampoline has been assembled with a representative/s from your organisation



If you have any social media accounts i.e. Facebook or Twitter, a blog, newsletter or email service, you are welcome to use any correspondence or photos on these platforms. This simple act can put us in touch with other organisations who may also be looking for particular charitable support.
If you wish to contact Vuly regarding a trampoline donation to your organisation, email sales@vulytrampolines.com with the above information.
[caption id="" align="aligncenter" aria-busy="430"]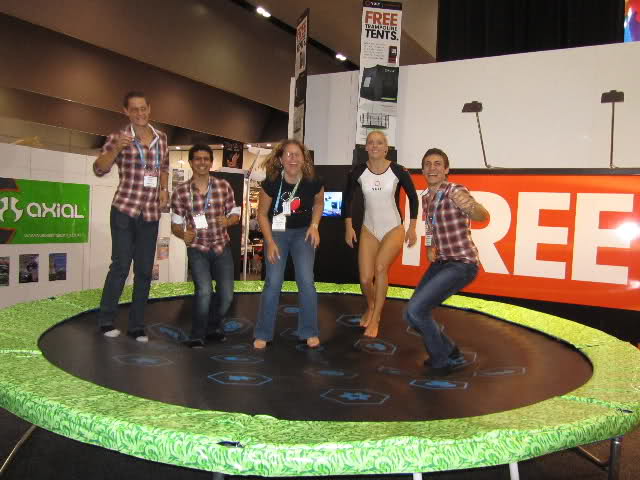 A Vuly Trampoline donation to Variety, the official charity of the 2011 Australian Toy, Hobby and Nursery Fair.[/caption]