What better place for a brand new trampoline than the beautiful Sunshine Coast? Opening a brand new store at Maroochydore, Toys R Us knows that the best fun for kids is a range of incredible toys and outdoor equipment… and Vuly was there to help them celebrate!



The Grand Opening


On an extremely hot day on the Sunny Coast, the perfect place to be was inside the brand new Toys R Us store. And, while the heat certainly didn't deter people from lining up to be first in the door, the air-conditioned kid-paradise was a great place to set up two Vuly Trampolines for coast kids to have a bounce.

With Vuly Olympian Ji Wallace on board to encourage eager youngsters, and newsreader Bill McDonald there to lend a hand, we were ready for action.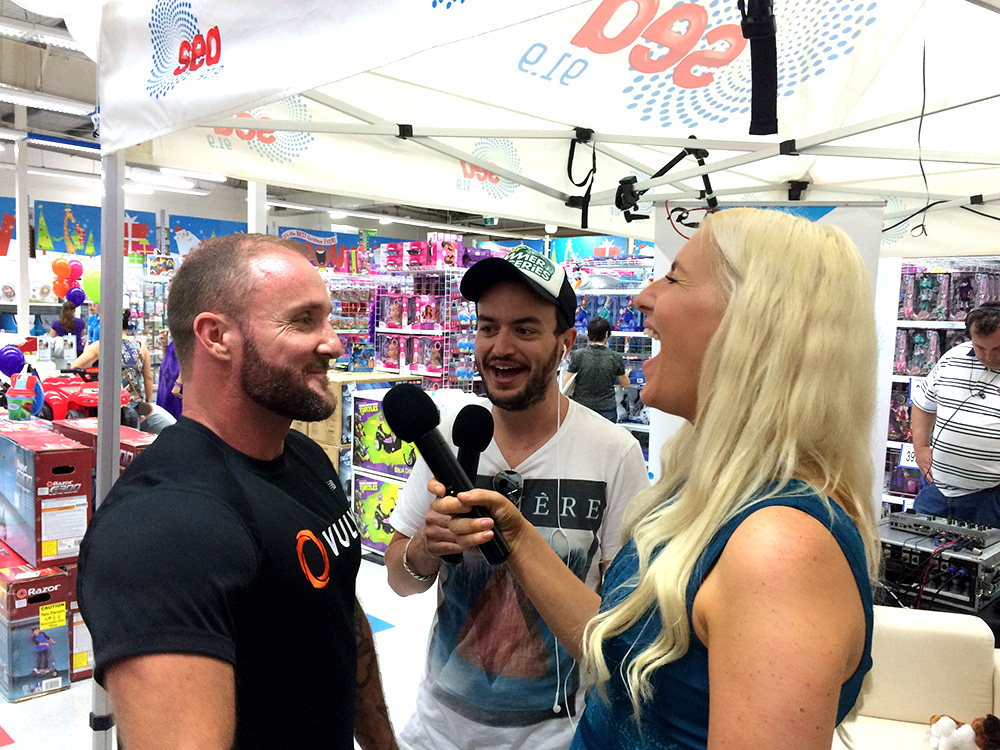 "Vuly has great trampolines," Bill said on the day. "We love ours, and the boys are always on it at home!"

Throughout the day, it seemed as through our Vuly Trampoline display was the place to be – there wasn't a single minute when Thunder was free of giggling jumpers with plenty of energy.

Even SeaFM Sunshine Coast's BarRat and Jess had a bounce, and were sure to encourge the rest of the coast to get down to Maroochydore for the opportunity to bounce on Thunder.


Trampoline Fun


We casually joked that Ji should start his own kids party business to capitalise on his incredible ability to challenge the sportsmanship, inventiveness and personal growth of young bouncers. While he politely declined, we're sure there was nobody better to coach the huge number of children at the store opening.

"I wish I'd had a Vuly when I was growing up," Ji says. "Kids these days are lucky Vuly has created great trampolines to play on."

Never short of a high-five (attached to a sneaky psych-out), Ji was on hand to share his Olympic story as well as instil a sense of confidence in children who were previously too shy to jump high, or try that slam-dunk they were busting to do on the inside.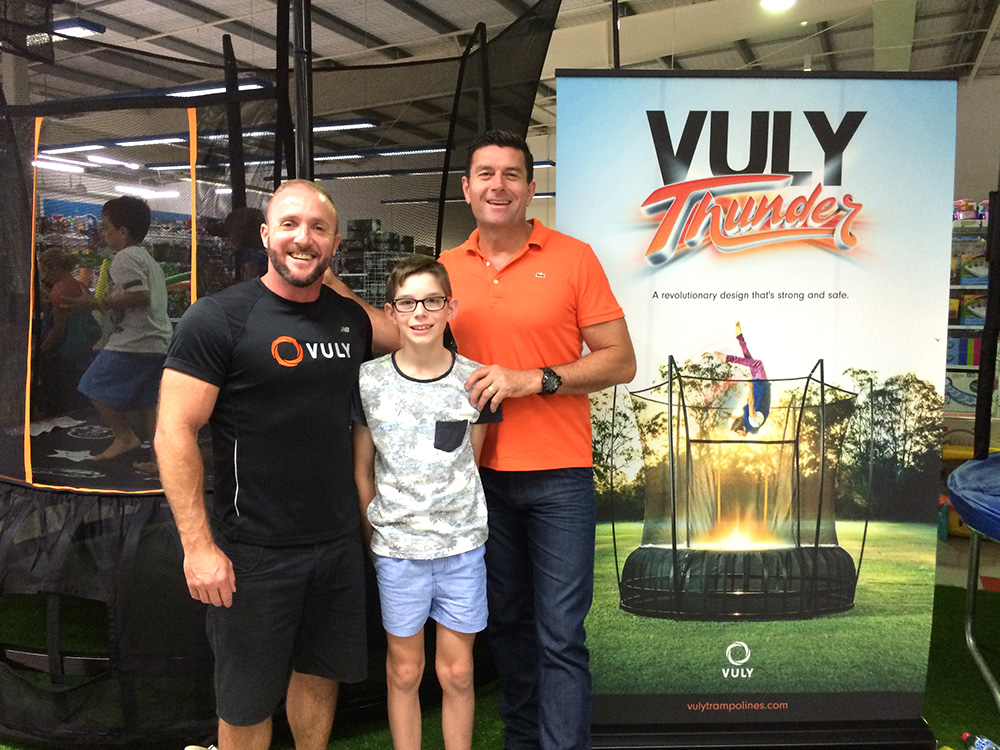 "Kids need to keep trying new things and meeting new challenges," he said. "Sometimes it will take a little while, but they nearly always improve with the opportunity to do so."

The Toys R Us Maroochydore store opening gave Sunny Coast families the chance discover Vuly's quality for themselves in person.

Vuly Trampolines are available from Toys R Us stores nationally, so visit toysrus.com.au to find a store near you.