Ever wondered why children laugh and enjoy themselves so much when they're playing outside? Well, it's because of all the fun and exciting games and equipment that are outdoors only!
Think about all the activities you can do outside: swinging, bouncing on the trampoline, creating sand castles, swimming, hopscotch, ball sports and athletics; now think about what you can do inside: reading, playing with toys, hide-and-seek, and board games.
There's a big difference, I'd say!
Most children love to be out in the fresh air playing on all sorts of fun and exciting toys, like trampolines, sliding down slides and swinging on swing sets.
Along with the enjoyment of being outside and playing, children are also getting the daily physical exercise that they need each day. One form of outdoor playground equipment that is becoming more and more popular among young children and families is the trampoline. Children find the movement of bouncing up and down on a trampoline so much fun and get so much excitement out of the experience.
It's great to see children enjoying their time outdoors, and this is only increased with a trampoline in the backyard. Once a family has a trampoline, it's hard to get their kids inside again --- even for dinner or a sleep.
The trampoline is one of the biggest and best outdoor toys invented and it is only increasing in popularity.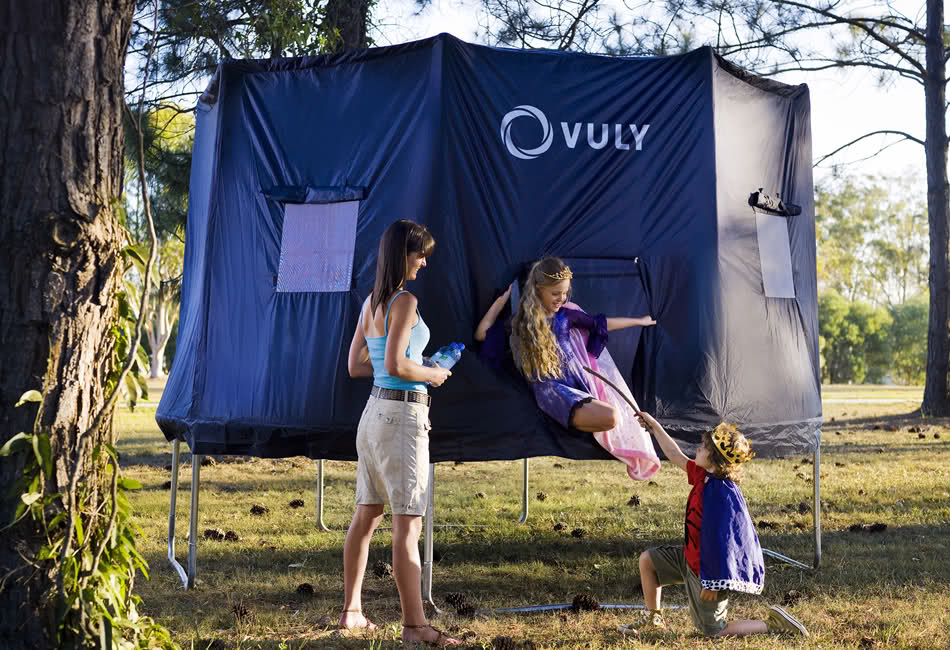 An Outdoor Trampoline