It's our pleasure to introduce you to some new faces here at Vuly Trampolines. Our ever-expanding and always-enthusiastic team continues to attract the best in the business, and we're delighted to welcome the most recent additions to the company.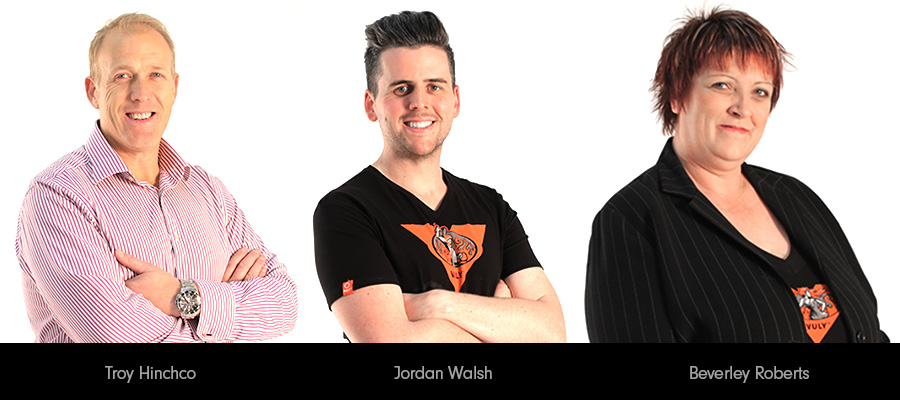 Troy Hinchco
Vuly Global General Manager
Troy's aim at Vuly is to make sure every family in the world has access to the best trampolines available; Vuly, of course! Troy leaves his previous position as Category Manager of a well known appliance company, which involved overseeing the day to day profitable growth and maintaining market share, and managing a five year generation plan of consumer insight programs, new product development, design and dynamic strategy for sustainability. Troy has 10 years worth of experience working in start-ups and is also able to pitch a softball really fast, though he's a tiny bit sad that's his secret talent.
Jordan Walsh
National Sales Manager, Australia
Jordan is responsible for delivering an amazing Vuly experience to our customers and retail partners. With over ten years senior store management experience in an FMCG retail environment, he was previously responsible for leading teams of up to 100 people. Carrying a positive, driven and engaging personality, Jordan is also a talented cook! Or so his wife says. He also has an innate ability for taming their seriously human-like Rag-doll cat, Henry, and is great at knocking down walls – a skill he discovered during recent renovations.
Beverley Roberts
Finance Manager
In charge of all things financial, Bev is the controller of the Vuly Holdings Group. Her day to day includes financial reporting and cashflow management, and she's generally everyone's first point of call for expenses. Before coming to Vuly, Bev was Finance Manager for an international group that produces engineering products, after spending time as Financial Controller for a biopharmaceutical company. Barely five minutes goes by without someone knocking at her office door, because Bev probably has the answer they're looking for!
Troy, Jordan and Bev, welcome to Team Vuly! We have even more new staff starting in the coming weeks, and look forward to introducing them to you in our next newsletter.