Vuly Athlete Blake Gaudry has dreamt of winning a medal at the Rio Olympics in 2016 ever since his debut at the London Olympics, where he set an Olympic record for the highest degree of difficulty in a set routine.

And, while he's on track to make that dream a reality, recent funding changes to trampolining in Australia and the closure of the national trampoline program have made the 22-year-old's journey a lot tougher than it used to be.

"At this stage I'm looking for extra support so that I can continue training at an elite level," Blake explains. "It's disappointing that changes have been made, because it makes it much more challenging to train and compete."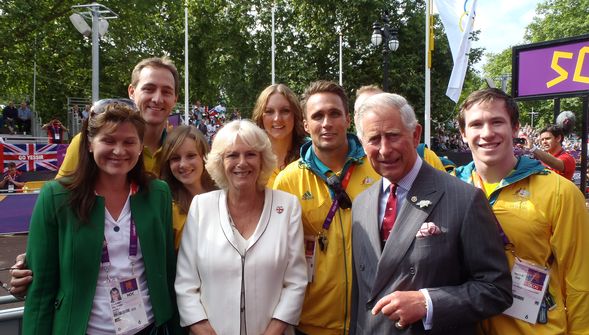 With the recent repositioning of trampolining as a sport within the Gymnastics Australia program and the removal of the trampoline program from the South Australia Sports Institute, Blake is in need of your support.

"As a Gymnastics Australia team member, I am very grateful for their support throughout my career so far," Blake says. "But I'm determined to continue my career and to do that I'll need extra funding to ensure my path to Rio."


While Blake's dream of winning a medal in 2016 may seem a lot harder to achieve without a national program, his fierce determination to excel at the sport coupled with extra financial assistance will ensure his success as an elite level.


As part of his scholarship to the SASI, Blake receives a small amount of funding for coaching fees or competition expenses, which are key to a successful career in any sport – Olympic level or not, but not enough to sustain regular training or serious competition.

"While I really appreciate the support of the SASI in terms of the great facilities and services they provide, the lack of a national program means I'm looking at huge expenses if I want to compete at all, even at a national level," Blake says. "It's a very expensive dream to have!"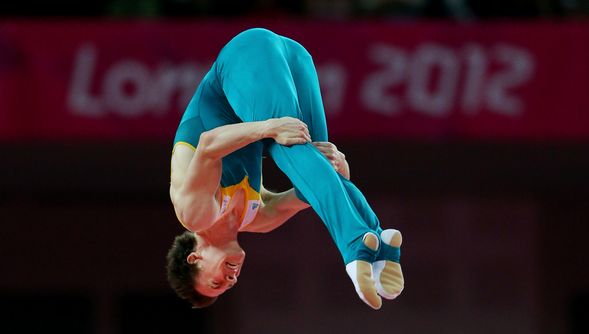 The current Australian Trampolining Champion, after dominating in the 2013 National Championships and being named Athlete of the Year, Blake now has to come up with the majority of the finances that will provide him with the fundamental components of an Olympic career. Imagine training endlessly to become the best in your field, but not be able to compete with your peers. In this case, Blake's peers are the best in the world.

With the word championships in November this year, Blake is determined to continue to pursue greatness as a trampoline gymnast and is very proud to represent Australia at the highest level.


"The ultimate goal is still to compete with a podium finish in Rio," Blake says. "I'll do everything I can to get there and represent my country, but I'll need some help to do that."


When Vuly CEO Joe Andon heard about Blake's set back, he was eager to help. Joe quickly devised a plan to help Blake with sponsorship; providing Vuly customers with the option to sponsor Blake when buying a Vuly product.

"We really want to encourage people to support Blake," Joe says. "It's so important for the future of competitive trampolining that he gets to compete, and at the top of his game."

At the end of a transaction in the Vuly Online Store, customers will now have the option to provide Blake with a donation that will help to see him represent Australia in international competition. All you need to do is select the sponsorship amount you would like to give before organising payment.


For any questions regarding supporting Blake Gaudry, contact our friendly sales team on 1300 667 514 or at sales@vulyplay.com.

VERY IMPORTANT UPDATE:

Now you can support Blake and have your own dreams come true at the same time! For every $5 donation made through our sponsorship page, you'll receive an entry into the draw to win your own Vuly Thunder. The number of trampolines we're giving away depends entirely on the Vuly community... we'll give away one for every 1,000 likes we receive on our Facebook page between now and midnight June 21, 2014.

Winners will be announced on Facebook on June 22, 2014 and notified shortly after that via phone. Prize includes delivery to one address in Australia, and Brisbane residents are welcome to arrange pick up from Vuly HQ at Wakerley.

If you make a donation at the end of your Vuly purchase you'll still go into the draw, but instead of another trampoline, we'll simply refund your purchase cost.

Make your donation knowing that you're giving Blake the best chance possible, and share our competition with your friends to increase your chances of winning!

Olympic images sourced from: http://corporate.olympics.com.au/games/london-2012/