When Vuly CEO Joe Andon heard that funding for trampolining in Australia had been cut, and that Vuly Athlete Blake Gaudry's career was in jeopardy, he was quick to suggest a solution.

"We really want to encourage people to support Blake," Joe said back in May. "It's so important for the future of competitive trampolining that he gets to compete, and at the top of his game."

The result was a competition that would not only help Blake realise his dream of an Olympic podium in Rio 2016, but also offered our valued supporters a chance to win their very own Thunder.

The idea was simple – donate $5 or more to Blake's campaign to go into the draw to win. Then to make things a little bit more exciting, we decided to give away one Thunder for every 1,000 likes of our Facebook page we got between the start date of the competition and midnight, July 4.

The response we got on our Facebook page was phenomenal, with over 5,000 new likes – and that means we have FIVE brand new Thunders to give away.

We've already notified our very excited winners by phone, but here they are: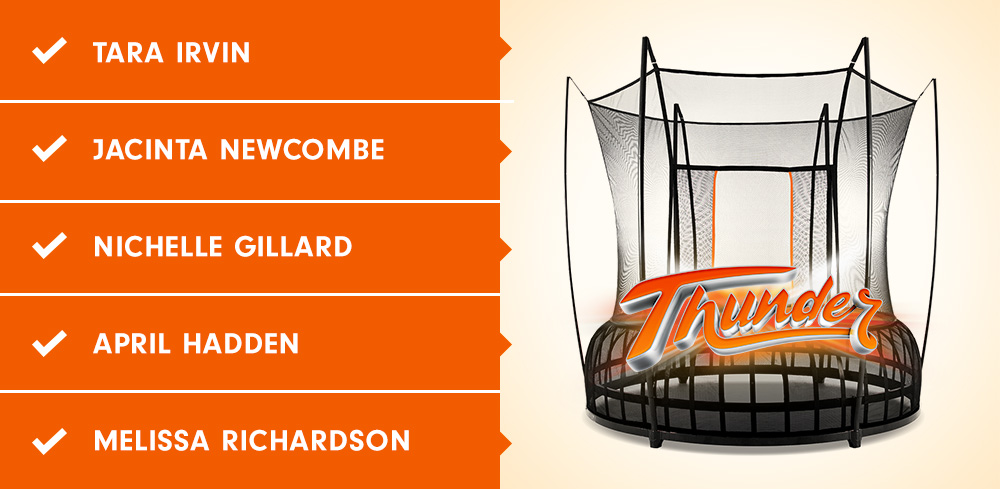 CONGRATULATIONS!

The sponsorship money raised for Blake will help him fund his own training, competition costs, and an eventual trip to Rio to compete for Australia at the 2016 Olympic Games.