Introducing the newest edition to our Vuly Heroes....meet Anna! Anna Dogonadze is Germany's Women's Trampoline champion having won countless World Championships and taken home a gold medal in the 2004 Athen's Olympic Games.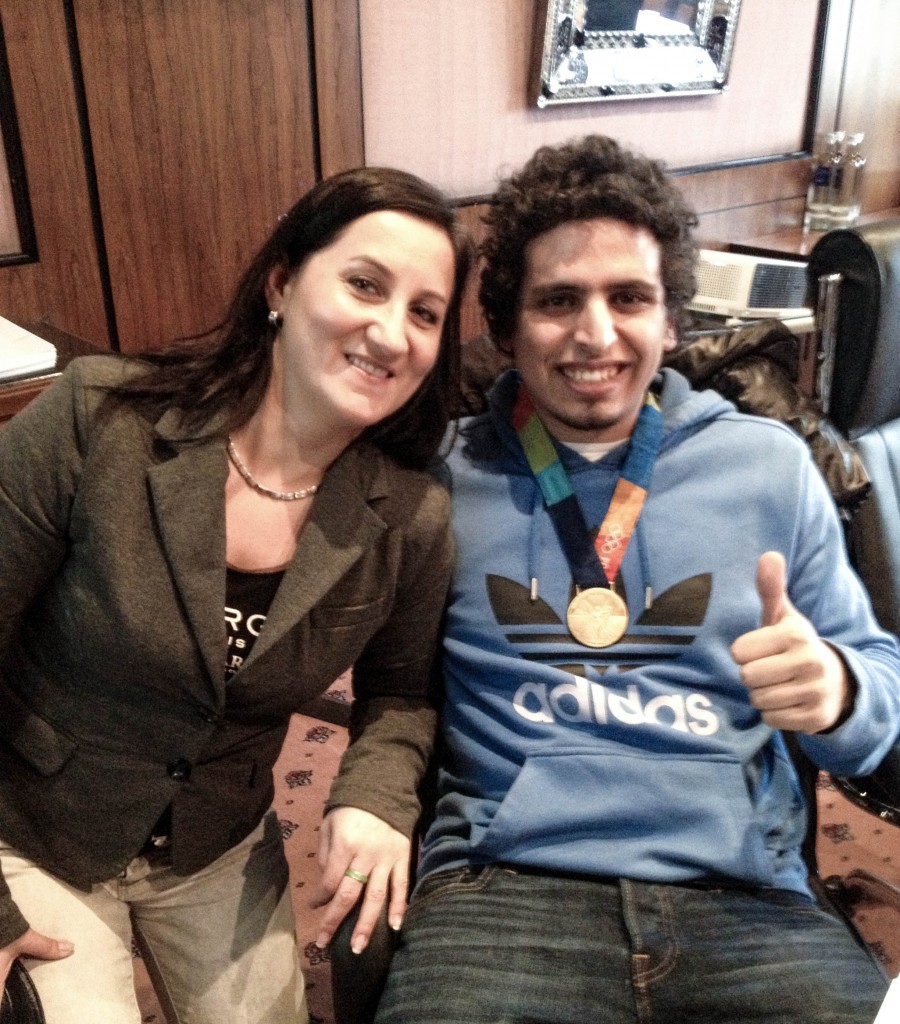 Gold Medalist Anna Dogonadze and CEO Joe Andon
We welcome a great champ like Anna to the Vuly Athletes family and are really excited to work with her! Be sure to keep an eye out for Anna and brush up on your German skills in the mean time!