Since it's now almost two weeks into the new year, we thought that we'd run a little competition that not only celebrates the joy of all the
Vuly
trampolines that went out to families over Christmas, but that also gives you the opportunity to have even more fun.
You could win $250 worth of accessories just by sending us a photo or video! Read on to find out how.
Vuly Trampolines' new year competition – What to do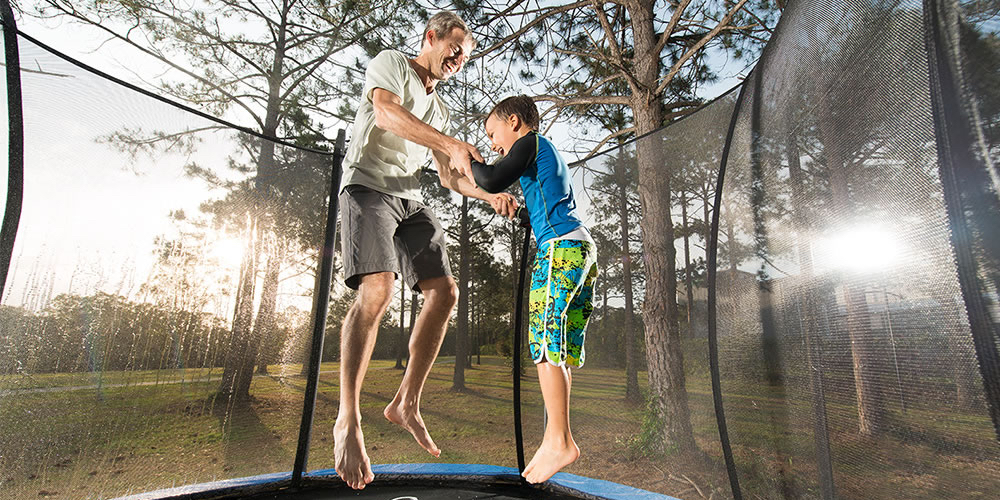 All you need to do is:



Take a picture or a video of someone in your family having fun on your Vuly trampoline or opening their new Vuly trampoline at Christmas.



Send your photo or video in to us via Private Message on Facebook.



After we've added your photo to our special competition album, we'll choose 3 of our favourites and showcase them individually on our wall. The photo or video out of these 3 with the most Likes will be the winner! We will accept photos and videos submissions until 20 January, and we'll post our shortlist on 21 January. If your photo is chosen, it has until 28 January to amass as many likes as possible.
Remember: We're more likely to shortlist creative or super fun pictures and videos, and these will probably get more Likes on our page! Have a good time, and show us just how much you're enjoying the new
Vuly
in your backyard.
Vuly Trampolines' new year competition – What you can win
You may use the $250 voucher to purchase any combination of
Vuly
accessories directly from us. Did you miss out on an accessory in time for a Christmas bundle? Fill out your repertoire of fun with a
Basketball Set
and
Mister
, or get your hands on those utility accessories that you always find you want—like a
Vuly2 skirt
,
Ladder
and
Anchor Kit
.
You could even put the amount towards a new
Vuly
trampoline! However, please be aware that delivery costs for
any
purchases will also be deducted from the $250 prize voucher, should you require delivery.
Vuly Trampolines' new year competition – How we will notify you
On 28 January, we will count the number of Likes on our shortlisted photos and videos. If yours was both shortlisted and achieved the most Likes, we'll contact you via Facebook Messenger (if we're able to) and post your name in an announcement. Don't forget to Like your favourite when we publish our chosen 3. We won't mind if you like your own!
Remember: If you have a friend who you'd like to win, tell them to send in too. That fun family photo on their
Vuly
could win some fantastic extra prizes!
Vuly Trampolines' new year competition – Terms & conditions
Eligibility
– You must be an Australian resident over the age of 18 to enter. You must also be unaffiliated with
Vuly Trampolines
, i.e. we will not accept submissions from known resellers or employees).
Submissions
– You may submit one (1) video
or
photo for consideration in this competition.
Image use
 – By submitting, you agree to allow
Vuly Trampolines
to use these photos for promotional purposes—in the context of this competition—on its Facebook page.
Prize
– The prize of $250 store credit is in Australia dollars. It may only be redeemed for products purchased directly from
Vuly Trampolines
 for either delivery in Australia or collection from our Wakerley showroom.
Any delivery costs will be deducted from this amount, or additionally charged, if required.