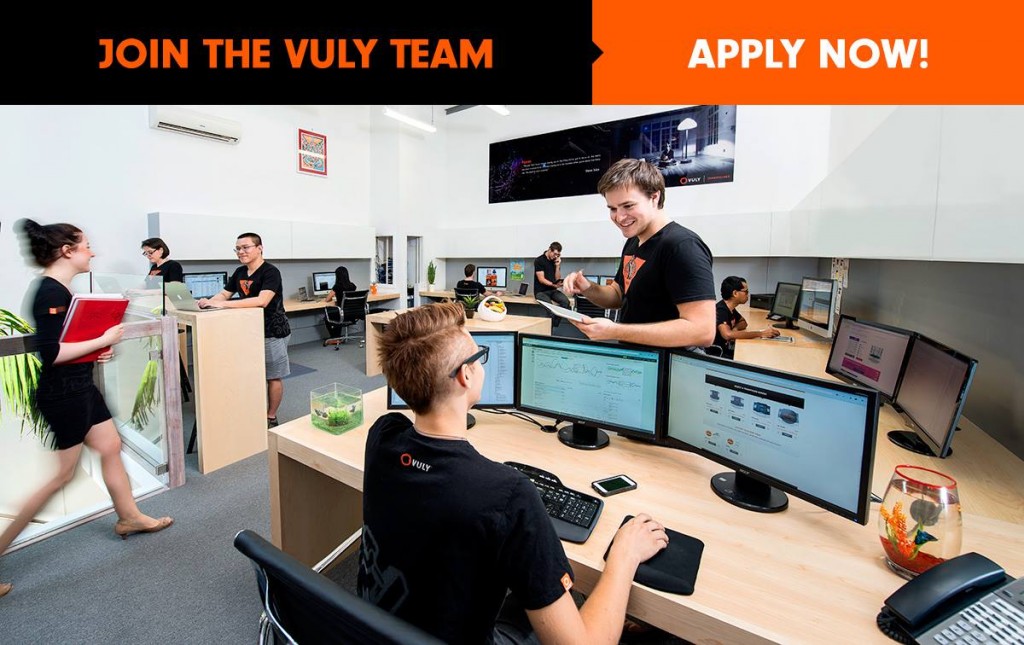 Apply Now!
As one of the fastest growing companies in Australia, we're gearing up to an exciting Christmas and need your help. So...what's it like here?
Vuly HQ
is a fast-paced, energy-driven workspace with young, awesome, hard working people with the same mindset, same goal, same passion. And with trampolines in the scene, no doubt its a super fun place to work! Read more about who 
we're looking for
 and see if its up your alley!
Apply now
for your opportunity to become part of one of the best teams ever.