Vuly Trampolines was the new face attending the Health and Fitness Expo in mid-April 2011 at the Sydney exhibition centre, along with their celebrity Australian trampoline champion, Christie Jenkins.

Maggie Coleman, the editor of Sportslink magazine, wrote the article "Fitness Expo Rocks!", in which she mentions Vuly Trampolines as a new exhibitor attending the expo this year.

Pictured below is some of our Vuly Trampolines team that attending the expo.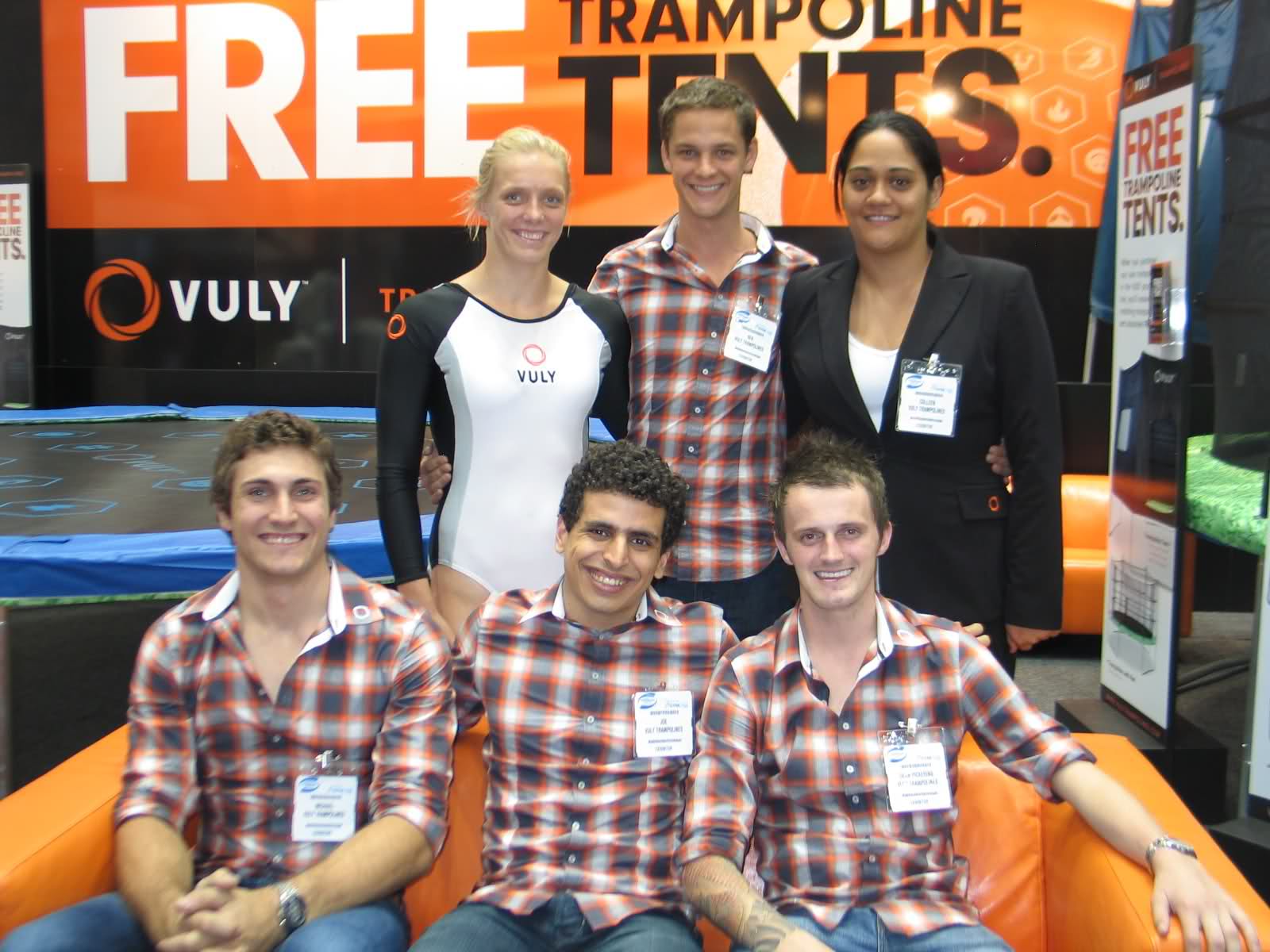 First row (left to right): Michael Connolly, Joe Andon, Dean Pickering
Second row (left to right): Christie Jenkins, Ben Rech, Colleen Richards