Get the kids dressed, car packed and cameras at the ready because it's December 1, and end-of-year celebrations are kicking off across the country! Prepare yourselves for endless twinkling lights, joyful carols and festive treats, not to mention the magical atmosphere that Christmas-time brings.
Today, we travel down the east coast of Australia and explore what fun activities are on in Brisbane, Sydney, Canberra and Melbourne for your family.
Christmas events in – Brisbane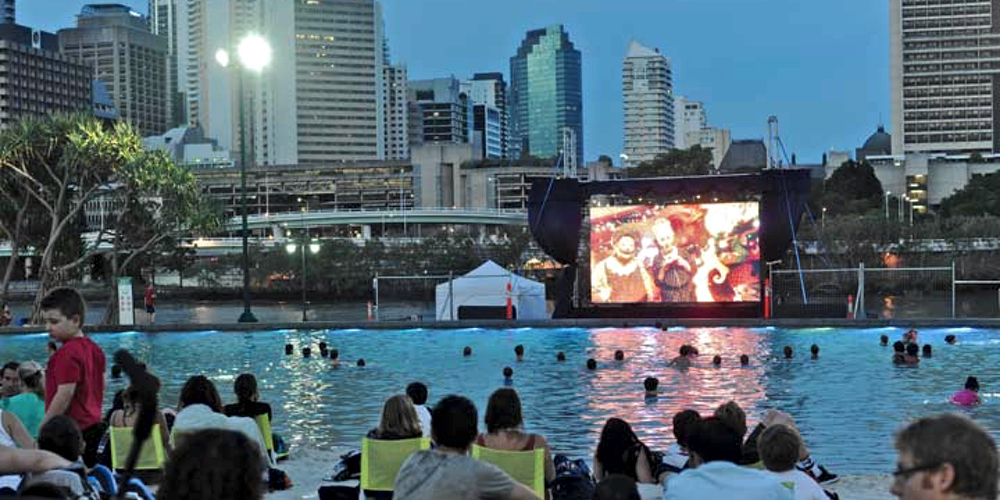 Image: Christmas Cinema Series at South Bank.



11 - 20 December, 6.30 pm. It's almost time for the vibrant Myer Christmas Parade and Pantomime, which runs through Queen Street Mall and up to King George Square. It features a range of blow-up characters, musicians, dancers and, of course, fabulous costumes.



11 - 24 December, 7.30 pm - 12 am. Head to City Hall for the Gold Lotto Light Spectacular. This year will be a light show of the final act of the Nutcracker story: The Land of Sweets. Shows will run every 15 minutes on these nights.



17 - 23 December, 6.30 pm or 8.30 pm on alternating nights. Swim in the cool waters of South Bank or put out a picnic while watching your favourite holiday films with the Christmas Cinema Series on the big screen. With classics like The Santa Clause and It's a Wonderful Life, there'll be a movie for every family member no matter which night you go.



12 December. 5.00 pm - 9.15 pm. Pack up a picnic blanket and some snacks for the IGA Lord Mayor's Christmas Carols on the at Riverstage, featuring performances by acts such as Christine Anu, Opera Queensland and Queensland Ballet.



Christmas events in – Sydney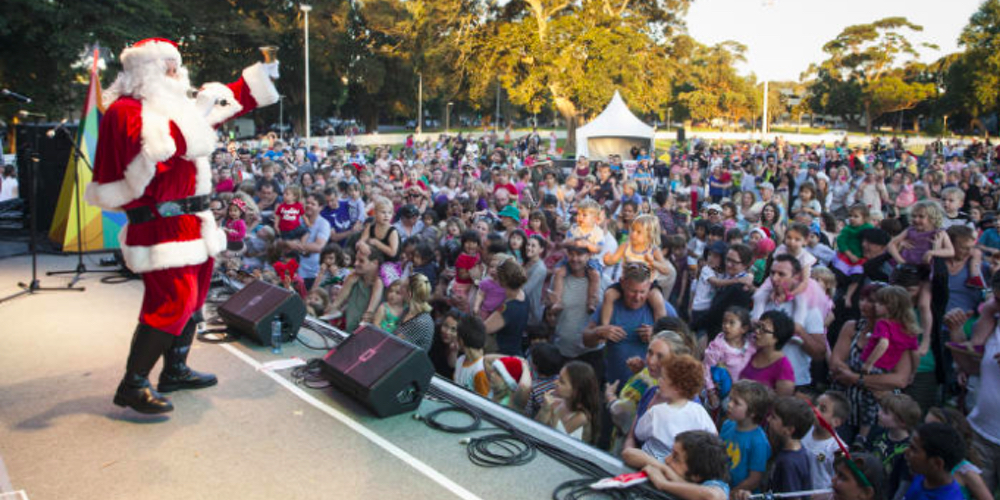 Image: Alexandra Village Christmas Concert.



Now - 25 December, 8.30 pm - 1 am. Take a stroll through Pitt Street Mall, where 62,000 shining and twinkling lights and hundreds of real live Christmas trees will dazzle you every night until Christmas. In the last week of Christmas, these beautiful trees will be auctioned off, and the proceeds will go to Guide Dogs.



3 - 24 December, 6 pm - 8 pm. As you walk down Pitt street, keep your eyes and ears out for beautiful spontaneous Choirs in the City. It's the perfect live music to hear to get you in the festive mood while doing your last-minute shopping.



5 December, 6.30 pm - 8.30 pm. The free, family-friendly Alexandria Village Christmas Concert will be full of live music, fireworks and (of course) Santa. Hosted by Sam Moran, the program also includes fantastic crafting activities, a sausage sizzle, ice-cream and a stocking full of goodies for a gold coin donation to Guide Dogs.



5 December, 9 am - 4 pm. Bring your pooch to the Surry Hills Market, which will feature an 'fetching' Christmas Dog Parade. They can tag along all day as you walk around! The Surry Hills Community Cafe—with their delicious food—will also be open; remember, it only is once a month.



Christmas events in – Melbourne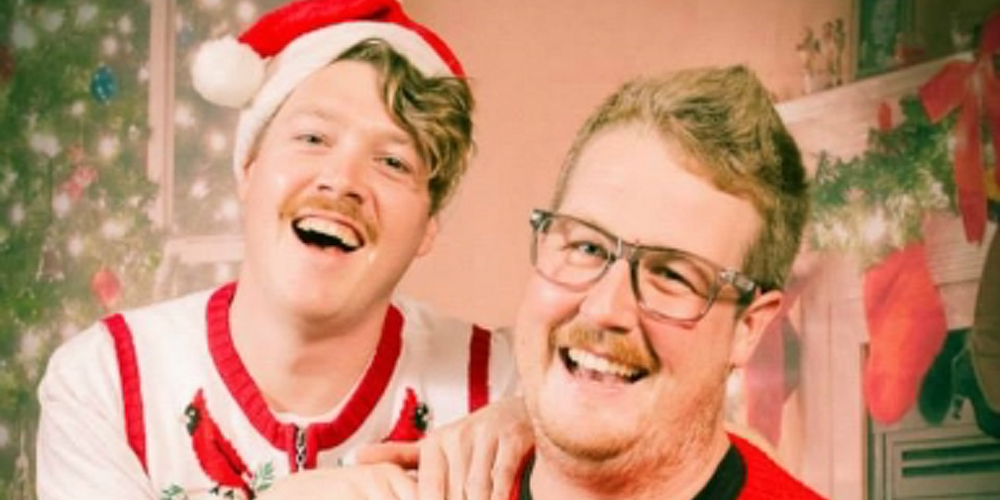 Image: Awkward Christmas Portraits at Melbourne Central.



Now - 24 December, 3 sessions each day. Grab a ticket now because the Caulfield Racecourse has been transformed into a winter wonderland for Santa's Magical Kingdom. With attractions including an incredible 'Snowland', gingerbread decorating, carnival rides and lots of entertainment, this is a truly memorable event for the whole family.



3 - 20 December, all day Thursdays to Sundays only. Bring a little (or a lot of) humour to your Christmas card or album with an Awkward Christmas Portrait at Melbourne Central. Pose for a shot sure to create some laughter with the range of daggy Christmas jumpers, props and old fashioned backdrops.



Now - 27 December, all day. Do you have kids who love LEGO? You won't want to miss the biggest LEGO Christmas tree in the southern hemisphere at Federation Square. LEGO models, an outdoor cinema and LEGO Christmas decoration workshops will also be on offer.



24 December, 8 pm - late. Celebrating its 76th year is Vision Australia's Carols by Candelight, an annual family tradition held at the Sydney Myer Music Bowl. Become lost in the joy of festive music whilst giving back this Christmas—all funds raised go to Vision Australia.



Christmas events in – Canberra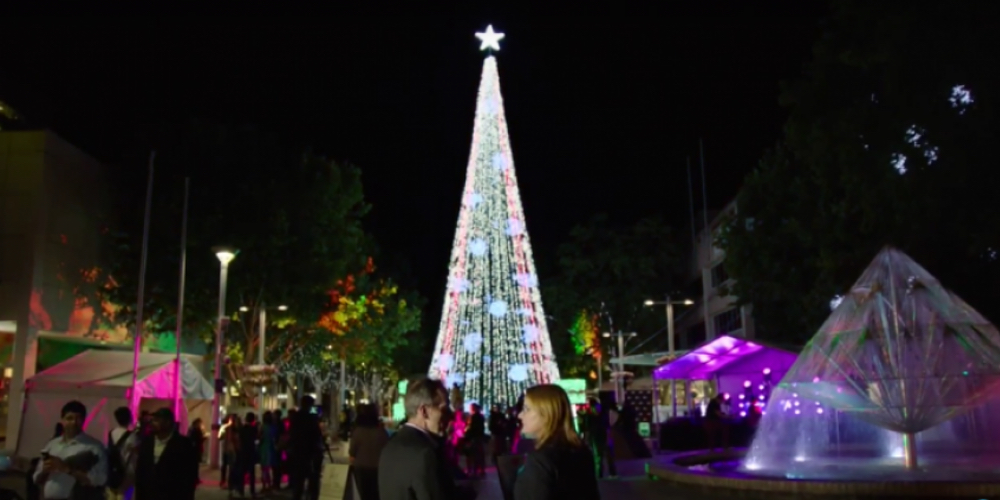 Image: Canberra's Guinness World Record



12 - 23 December. For the 12 days leading up to Christmas, there'll be events galore in Canberra city, from petting zoos to camel rides and gingerbread houses. Come back every day for something different!



Now - 31 December. The amazing SIDS & Kids ACT Christmas Lights has begun. This year, they'll be trying to break their own Guinness World Record for the most number of lights on an artificial Christmas tree (set last year at 1,194,380 lights)! There's also a lights tunnel showcasing the 12 traditional gifts of Christmas.



7 December. For families who love to stay active, you can't pass up the annual Variety Santa Fun Run at Westside Acton Park! 'Dress as a Clause for a cause' and run that 6km to help raise money for sick, disadvantaged and special needs children.



Which Christmas events are on your annual calendar? We want to know your favourites! Join us next week for Part 2 of our Christmas fun-seeking journey around the country!