Many adventurous families are putting a new spin on 
garden landscaping
 with in-ground trampoline installations. So, what are in-ground trampolines? Exactly that: trampolines in the ground!
These create a new, modern look in any yard and can reduce the appearance of the lawn clutter a trampoline would normally provide.
Unlike traditional
above-ground installation
methods, in-ground trampolines make sure that users don't fall from a high distance. This installation style removes the visual impact of the trampoline and causes the trampoline to be level with the surrounding grass, leaving a discreet, attractive result.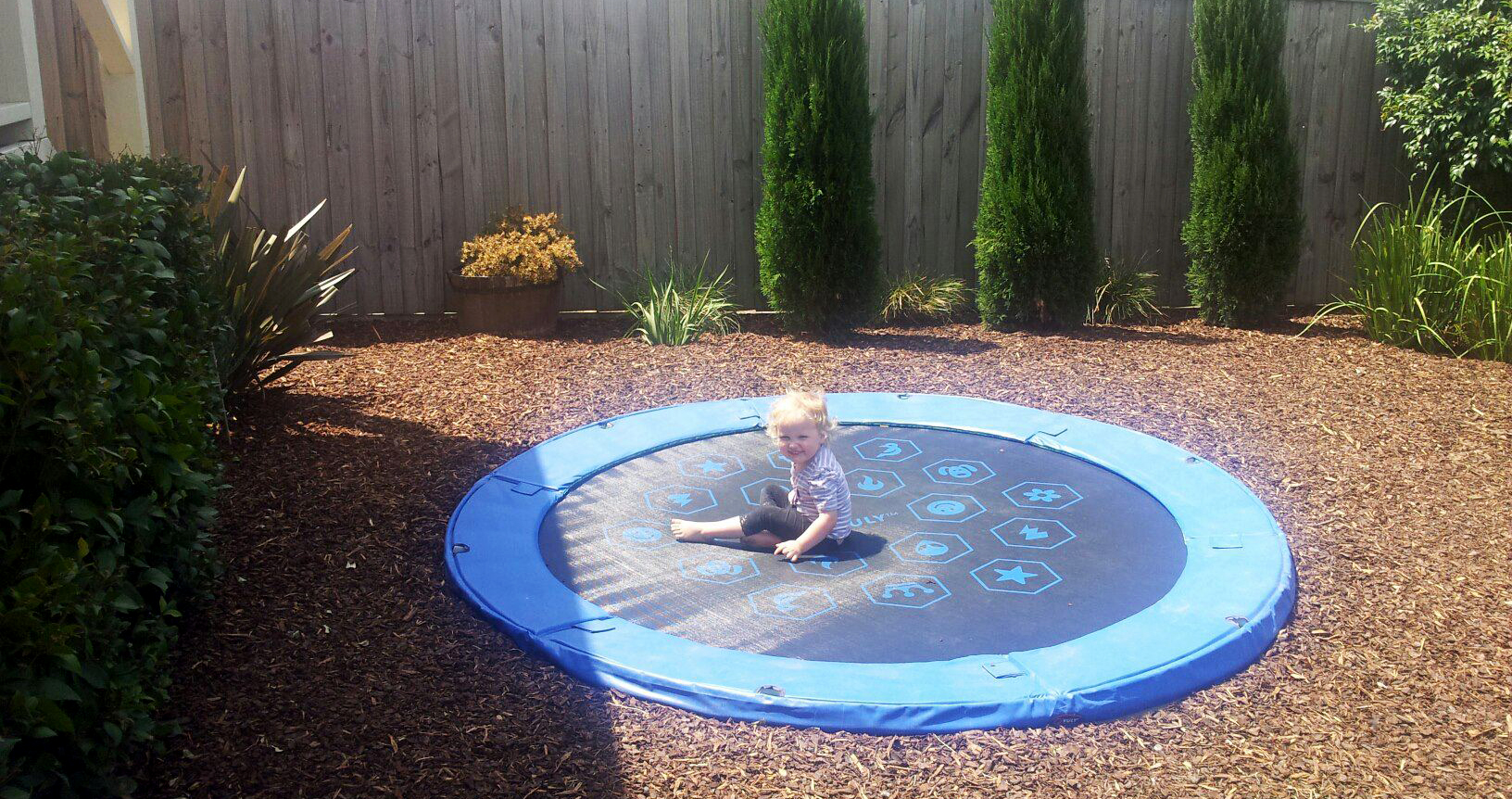 One of our customer's in-ground Vuly trampolines!
Although performing an in-ground trampoline 
installation
 requires more time, money and effort, it has been steadily becoming more popular. Read on to find more information, professional opinions and expert suggestions.
Things to consider when planning an in-ground trampoline:



The ideal location. We recommend placing the trampoline in an area with sufficient space and overheard clearance. Generally, we advise at least 3ft (1m) clearance on all sides of the trampoline. This decreases the chance of injury and prevents debris from falling on the jumping mat. The placement of an in-ground trampoline is crucial, as it cannot be easily moved once it has been installed.



A well constructed and secure excavated pit. It is vital that the soil is tightly packed and will not collapse.



Adequate water drainage. Do not place the trampoline in an area where groundwater is easily penetrable as failure to properly plan the excavation position may result in the hole being filled with water.



A hole deep enough to provide for sufficient clearance below the jump mat. If the clearance is too shallow, the user may hit the ground beneath, potentially causing injury. The depth of hole needed depends on the size of the trampoline:



Vuly Classic 8ft: 24" (60cm) minimum clearance

Vuly Classic 10ft: 30" (76cm) minimum clearance

Vuly Classic 12ft: 35" (89cm) minimum clearance

Vuly Classic 14ft: 35" (89cm) minimum clearance



Adequate gaps around the trampoline to allow the air to easily flow in and out of the pit. Without these gaps, pockets of air may become trapped under the jump mat and the trampoline performance will be dramatically compromised.



A buffer between the trampoline and the ground. Due to moisture retention, the trampoline must not be in direct contact with soil. Similarly, the trampoline cannot be in contact with water. Frame and part corrosion may occur if the trampoline is exposed to constant moisture.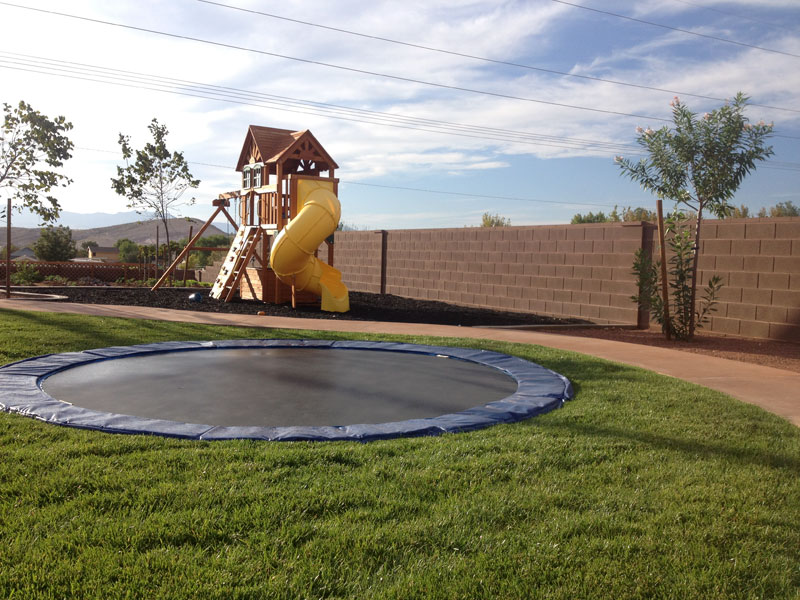 We hope this helps! Please let us know if you have any further tips and we'd also love to see photos of your in-ground trampoline - here are a few great backyards! Check out our range of trampolines
here
.