Brazilian painter and artist, Ricardo Pennino, has been busy showing off his skills with a spray can all over the walls of Vuly HQ.
Our showroom and office look like they've been in a paintball tournament, with explosions of orange paint and bursts of colour to brighten up the space.
After sourcing images and brainstorming ideas for a fun theme, Ricardo took to the walls with his collection of spray cans. Now, after a month of hard work, the end result is absolutely mind-blowing.


A Futuristic Touch
"It's a representation of geometric shapes and abstract lines in the Vuly colours that gives everything a futuristic touch and a fresh look (to the building)," Ricardo says.  
He describes the work as a 'labyrinth of technology' that tricks the eye and portrays how Vuly is constantly evolving and progressing with technology.
He also says he has a strong connection to nature after previously studying biology, which can be seen in some of his other works in Brazil.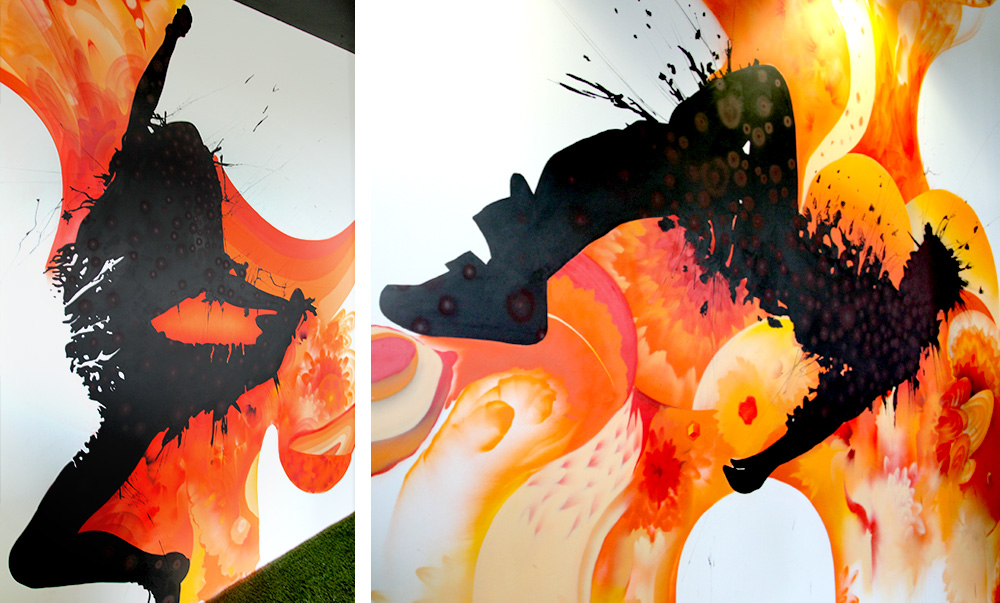 "I loves seeing the relationship unfold and observing how people interpret and react to my art."
Ricardo has worked late most nights into the wee hours - long after Vuly staff have snuggled into bed - in order to finish things on time. He often waited until most people were gone so he didn't disturb them with paint fumes.
According to Ricardo, at least 50 spray cans were used to complete the job, as well as a lot of paint rollers. 
He also recruited some help from others to paint and assist with ladders... But as they say, you can't rush art, but you can push the limits!
"I really had an amazing time here and people were so nice to me and helpful with things. A very big thank you to Vuly."