After a successful soft launch earlier this year, the Vuly 360 Pro swing set is officially hitting the market in all 3 sizes: Small, Medium and Large. Just in time for Christmas, a customised 360 Pro is the ultimate backyard buddy!
Joining the totally unique Spin and Yoga Swings are the new Nest and Classic Swing options, which bring even more variety to the fun on the 360 Pro swing set. VulyPlay.com/SwingSets now features an easy Swing Set Builder that allows customers to select any of the four height-adjustable swings to fill the slots available on their chosen size. For those who want the ultimate 360 Pro experience, start with the Spin and Yoga. For a super-affordable option, start with the Classic; you can always swap out your swing of choice later! That's the beauty of 360 Pro… you can create fun your way.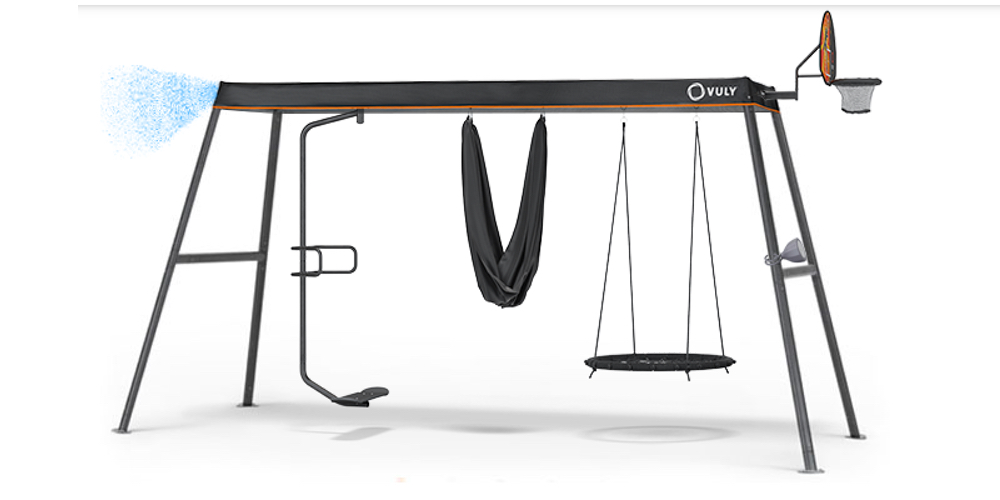 360 Pro features a number of improvements over the original, soft-launch model swing set – including a further strengthened frame, the signature Vuly corkscrew anchors and an even more affordable price. We've also standardised the height adjustment system on every swing (except Spin Swing) to give a more consistent play experience. Best of all, it takes only one of the new Upsize Kits and an extra Swing to turn your Small into a Medium or your Medium into a Large. 360 Pro is an investment for years to come, and is ready to grow with your family's needs or the size of your home.
360 Pro will be available from Vuly and to our entire Authorised Reseller network this Spring, with pre-sales beginning at the Vuly online store in August. Contact Vuly or your nearest reseller for more on the perfect swing set for your backyard!